"When would I get this opportunity again?" – Life is all about experiences, and white water rafting certainly is an experience.
It always seemed scary and very challenging, but I bit the bullet when we got to opportunity experience this on the Río Balsa.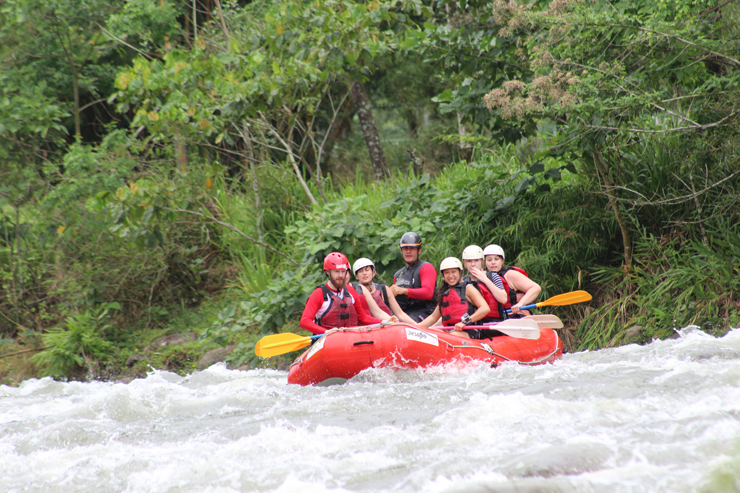 We were dropped off at the riverside location, where we met the other four riders and our guide Jorge. After listening to the safety briefing we were assigned our life jackets, helmets and paddles, then hopped onto the bus to rendezvous at the drop point.
Once there we chose our seating positions on the 13ft raft, and learnt all the commands that our guide, Jorge would be shouting at us. After practicing them on dry land (which seemed silly but I am SO glad we did), we were prepped and ready to launch. It was reassuring to know that our 'safety canoe' would be nearby at all times, as well as taking photos of us all screaming our faces off (with joy of course).
We paddled clumsily (at first) through the class 3 rapids, ducking down, changing direction and holding on for dear life with out feet(!) to avoid being catapulted into the water. After a while, with our rhythm refined, the feeling of being swept away as we crested the bumps and steep inclines was exhilarating. Of course, getting disappearing under the waves as we collided at full speed ahead with the currents was part of the fun.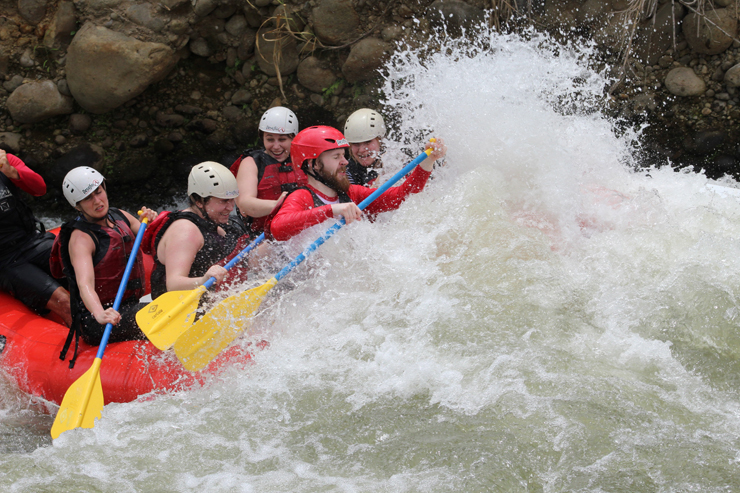 With fun names for the rapids such as "Congo Loco" and "Rock around the Croc" we knew that the tone of the experience would be entertaining and exciting.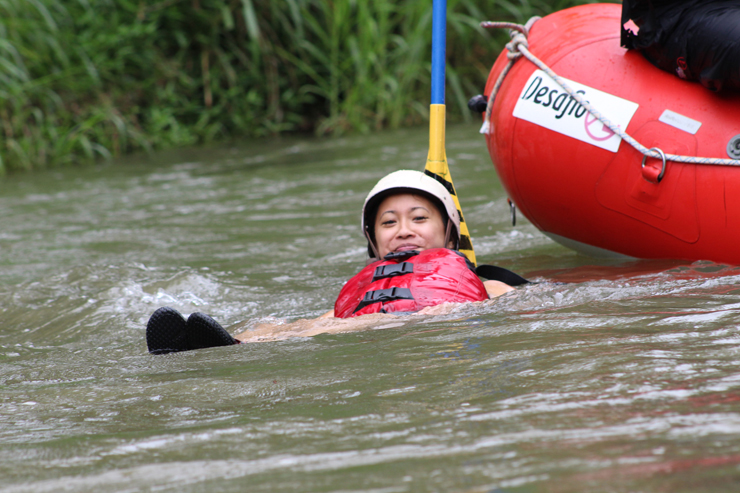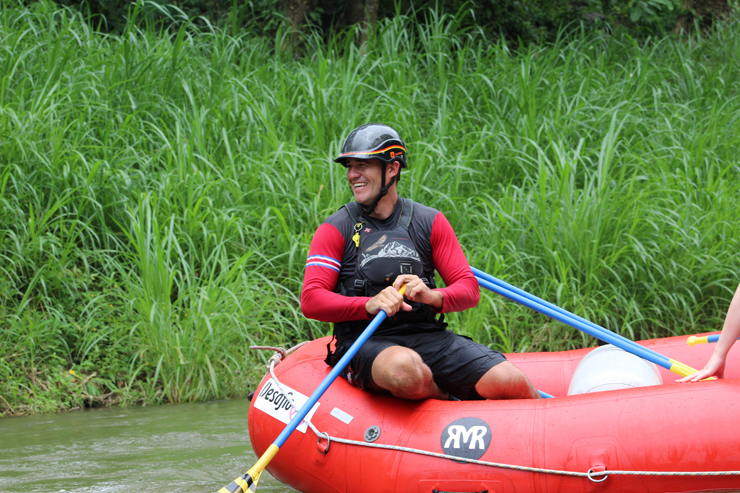 Half way down the river we came to a calm stretch where we all voluntarily jumped out and floated along with the raft, our guide keeping a watchful eye on us and the safety canoe close by. Whilst bobbing along it gave us the opportunity to enjoy the nature that surrounded us, to take in the sights and smells and listen to the sounds of the rainforest. We saw some monkeys hanging about in the treetops too.
Floating up to the bank we stepped onto dry land for a "smorgasbord" of freshly cut watermelon and pineapple, a refreshing way to top up our energy and relax from the (strenuous?) exercise of the morning.
The course finished with some shallow and therefore more technical rapids, which weren't as wild as the earlier ones, but required just as much concentration.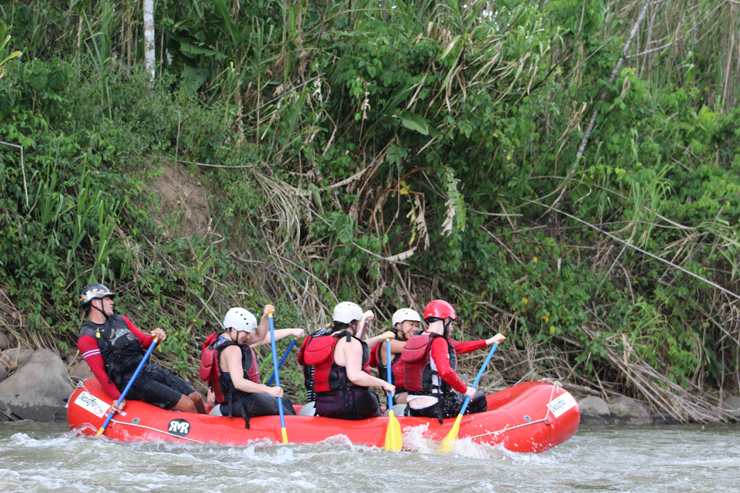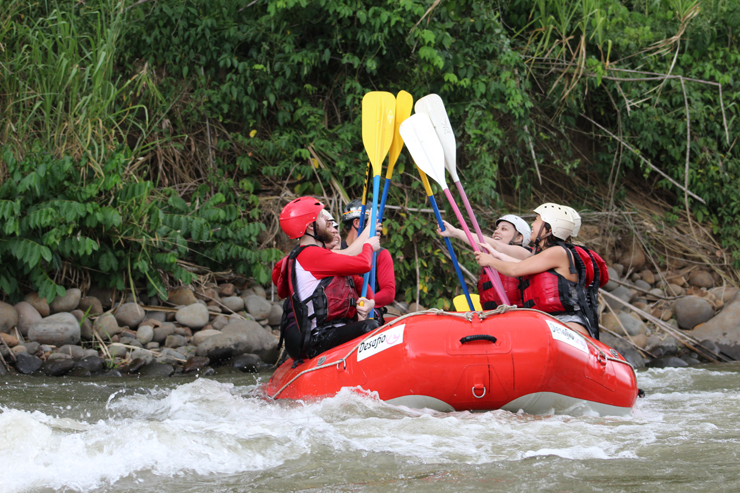 When we made it to our end point, we stacked our equipment and jumped into the waiting van to be taken to their private operations center, where we could take a shower and change. Desafio is the only company equipped with bathrooms and changing rooms, which certainly helped to freshen (dry!) up after the afternoon on the river. I can't imagine staying soggy for the rest of the day.
Afterwards we were chauffeured to a restaurant where a hearty buffet meal was provided and we got to see our photos from our adventure. We parted ways after sharing stories and swapping contact details with our fellow rafters – after all, we'd just shared an amazing white water rafting experience together.
I think this may have sparked my new favorite adventure activity! When was the last time you tried something new?
—
To find out more about the White Water Rafting Tour or any other adventure tours with Desafio visit their website https://www.desafiocostarica.com
Thank you to Desafio for hosting our white water rafting experience, however our opinions are always honest and our own. All photos in this article were taken by Desafio.
Explore the rest of our itinerary in Costa Rica here.
Last modified: 13th July 2018