---
Casa de Uco is a high-end luxury wine experience in Mendoza. The private estate is a hotel, bodega (winery) and restaurant that includes a full spa and Andean activities including biking, horse riding, winery tours, Argentinian Asados (BBQs) and archery lessons.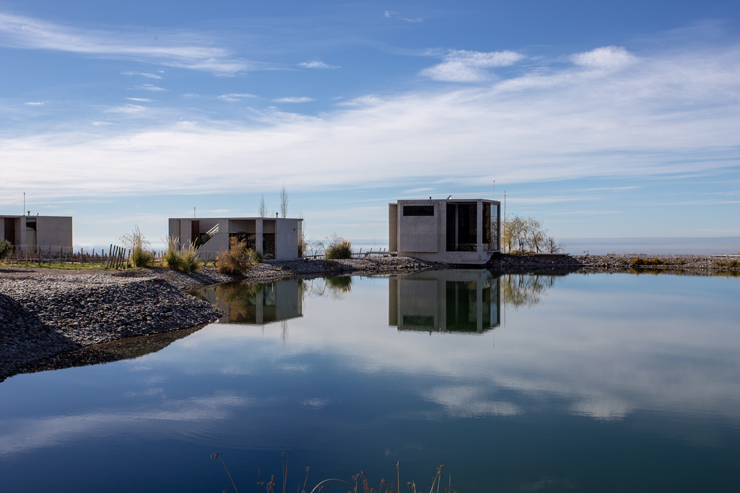 Most importantly – Does the hotel and room do what it's supposed to do?
If you're looking for the full Mendoza "experience" of wine, food and beautiful views, then yes. 
The wine is a joy and accessible for both beginners and enthusiasts, the food is wholesome and plentiful and the setting makes you feel like you are living in a picture postcard with the Andes as a backdrop.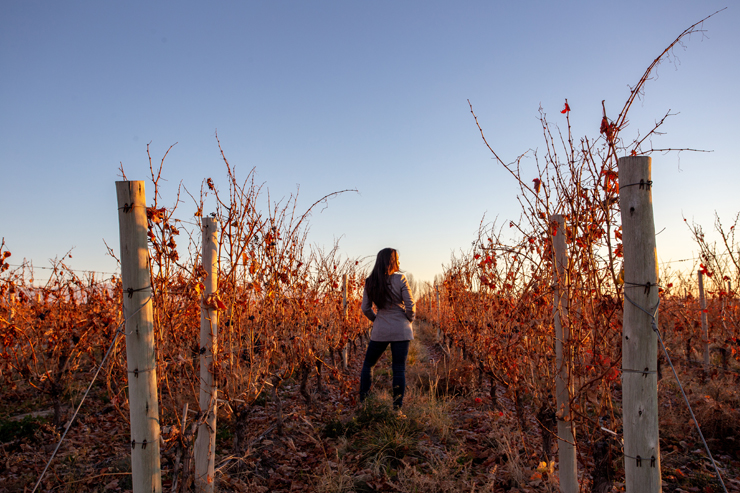 The hotel is incredibly relaxing; nestled away from major roads with acres of vineyards stretching as far as the eye can see. There is a smooth jazz soundtrack playing softly throughout the rooms and restaurant making Casa de Uco a great place to disconnect and be with nature.
How did we rate the experience before we stepped into the room?
Our experience with Casa De Uco was extremely professional; once booked we were contacted to curate our personalised activities schedule and with the offer of airport transfers to be arranged. We declined as we wanted to road trip our way back to Mendoza via the mountain passes but as the hotel is over an hour from Mendoza it is worth planning transport into your itinerary before arriving in Argentina.
Does it cover the basic needs?
In short, absolutely. But for consistency's sake let's go through the list for Casa De Uco:
Breakfast – fresh and fruity, sweet and savoury and with the added option of an a la carte cooked speciality. Make time for this breakfast.
 Comfy bed – Very comfy bed big enough for a whole family with beautiful views to wake up to.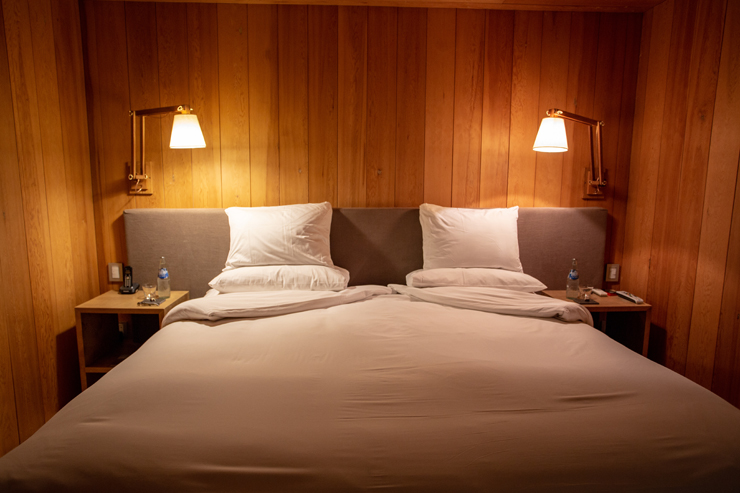 Decent towels – Check
Fridge – Check
Good pillows – check
Parking – check
Safe – check
Shower with decent water pressure – we stayed in the master suite which had 2 great showers and a bath.
Wi-Fi – Great Wi-Fi: The World in a Weekendlatest podcast episode downloaded in under a minute. We were also able to stream YouTube videos and Spotify with ease.
What makes your stay feel special?
At Casa De Uco time seems to stand still, yet rush past. There are so many options that make you fall head over heels with this incredible place; friendly staff, amazing location, fabulous wines (and enjoyable wine tour), great activities such as horse riding and archery, nice sauna….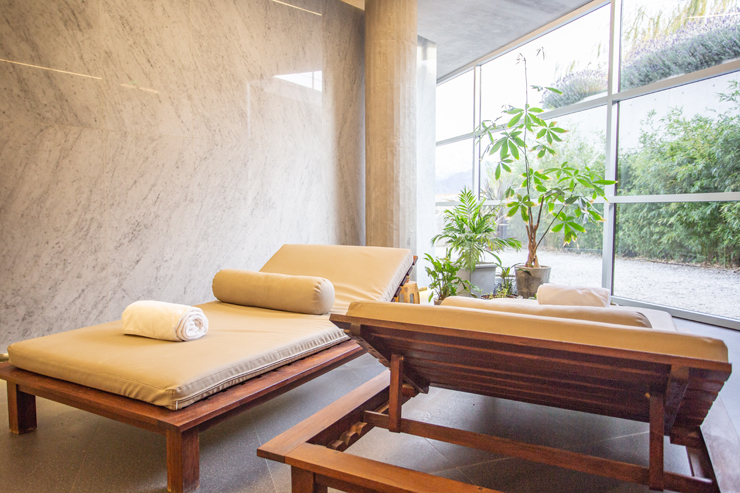 I guess the 'special' feeling about Casa De Uco Is that it's a complete experience. To be precise, it's the complete Mendoza experience. If you'd asked me before we arrived in Argentina for a lazy stereotype of a trip to Mendoza then I'd probably have said something along the lines of "riding on horseback through a vineyard at the foot of the snow-capped Andes mountains, setting up a BBQ and then eating steaks and drinking Malbec until the sun goes down before heading back to the ranch". 
Well, Casa De Uco isn't exactly a ranch (it has too many creature comforts) but it really delivers everything that you would want from a trip to Mendoza and Argentina… and then adds a few extras as well. After checking out of the hotel, we really didn't feel like we needed anything more from this beautiful corner of the globe.
Does the hotel and room make sense?
The hotel is quite new which in our experience usually means something weird or ultra-modern has been built in which doesn't quite work… but Casa De Uco holds it all together just fine, with everything falling beautifully into place. This may have something to do with the estate's owner being a professional architect.
Hotel food?
So much good food we're writing a separate article about it. Suffice to say that the food is excellent, 100% influenced by the changing seasons and surrounding landscape of the Uco Valley, it was one of the main high points of the stay. However, beware that the portion sizes are Argentinian and therefore very large so be prepared to eat and don't be afraid to share. 
We'd recommend booking on to the sector de fuego, a traditional Argentinian Asado BBQ over open flames for al fresco dining in the Vineyard. It was another fantastic experience, but be warned this is a lot of food.
Best extras included?
There are a lot of extras that you can enjoy.
As soon we stepped through the front door we were greeted with a glass of wine from the Casa De Uco vineyards, a lovely welcoming touch.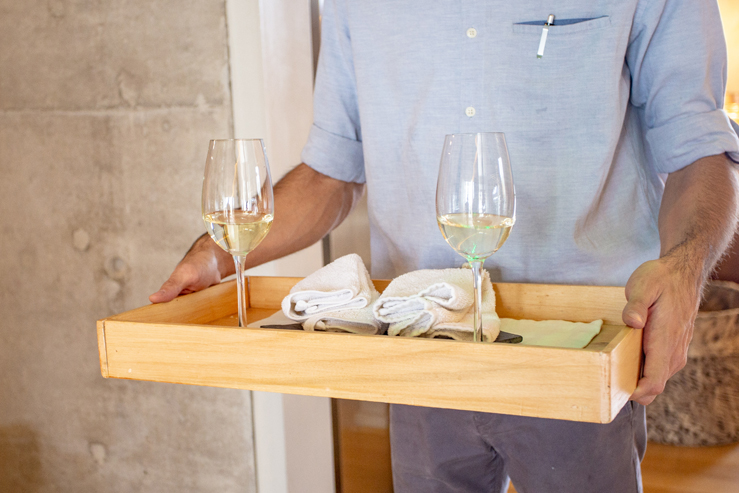 We stayed 2 night and visited the Spa twice, biked to the winery, did the tour and tasting of the Casa De Uco wines, went horse riding in the vineyard and had an archery class. Rachel's favourite experience was the horse riding, I preferred the archery. Overall, we recommend at least a 2 night stay minimum so you can at least sample what is on offer. A 3-night stay might also give you the opportunity to really relax and unwind, and maybe use the pool as well. 
Biggest issue?
The only "issues" are first world problems:
The portion sizes are so huge you may have to have a few siestas or even miss the next meal, we tried to get through as much of the menu as we could.
There is so much to do you might struggle to fit it into your itinerary (we had to push our archery lesson to our last day as our Asado went on for 3 hours and we couldn't move after it.
Overall impression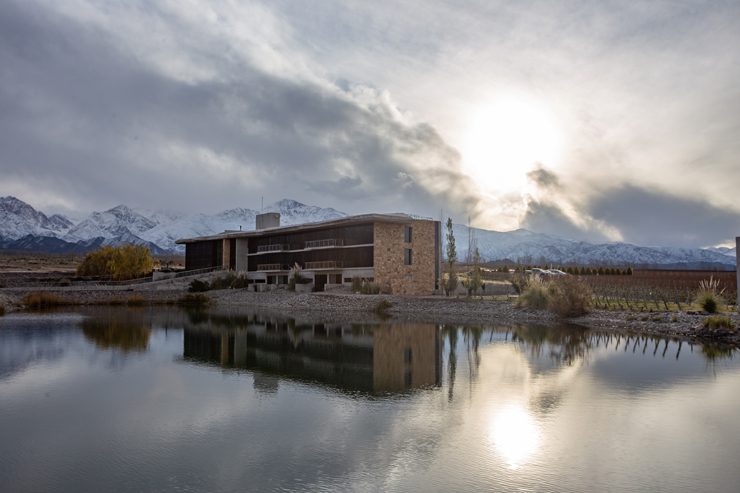 Casa De Uco is genuinely on of the nicest hotels we have stayed in on our travels around the world. We chose South America for our honeymoon partly because we really wanted to visit Mendoza and Casa De Uco delivered the perfect Mendoza Experience. Our stay at Casa De Uco was the perfect combination of adventure and relaxation.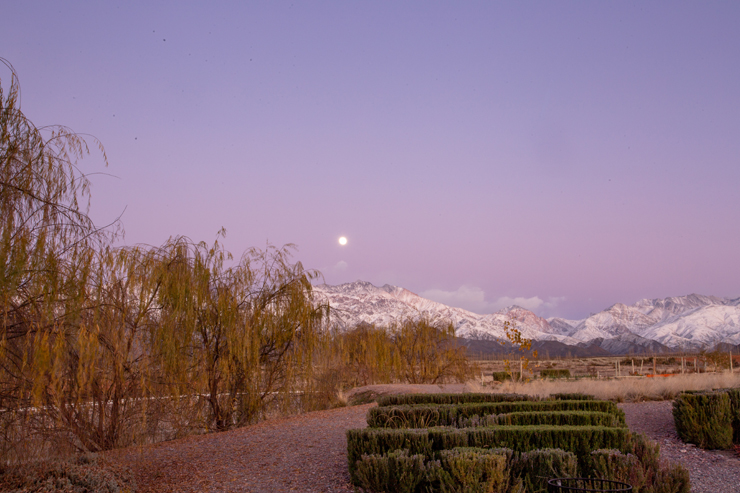 For more information see the Casa De Uco website here: https://www.casadeuco.com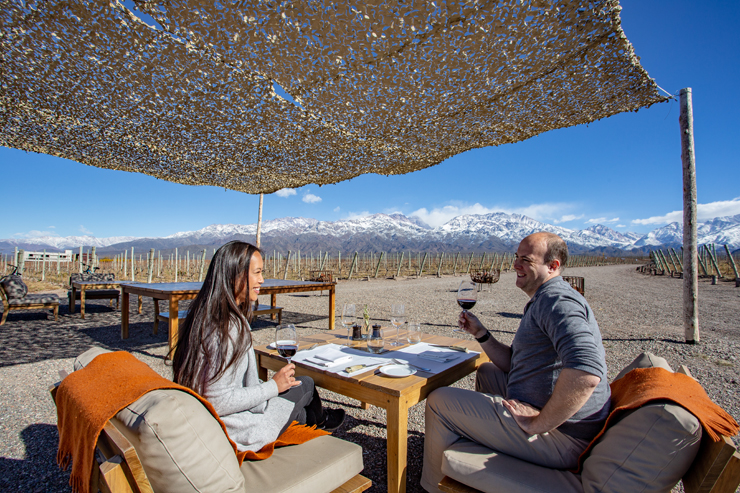 Thank you to the Casa De Uco for hosting us at their beautiful hotel, however our opinions are always honest and our own.
Last modified: 19th July 2019