The real beauty of the luxurious Kura Design Villas, high up in the jungle, is that you hardly even know they're there. It is a modern feat of design to make the minimalist and contemporary architecture seem to inherently belong amongst the rainforest surroundings. This adults only resort is focused on luxury and privacy but is also committed to environmental sustainability and supporting the local community. Are there any other boxes left to be ticked?
We couldn't wait to visit Spa Shà once we'd settled into our villa and had a chance to bask in the sun whilst gazing out over the land below from the gorgeous infinity pool. Mother nature however, had different plans…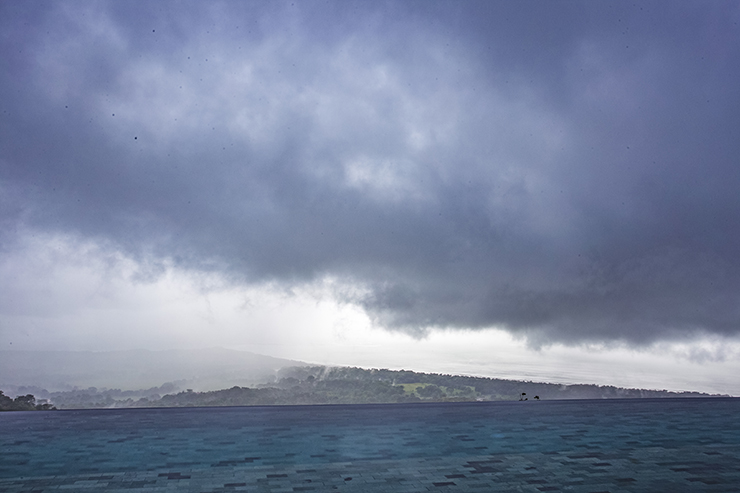 Before we made it to the pool, the thunder clouds rolled in, and with it a breathtaking show of nature's raw power. From our vantage point it felt as though we were almost part of the storm. Of course, (as there was only rain, no lightning) this didn't stop us from enjoying the infinity pool. Swimming around in the downpour was a strangely therapeutic and liberating experience.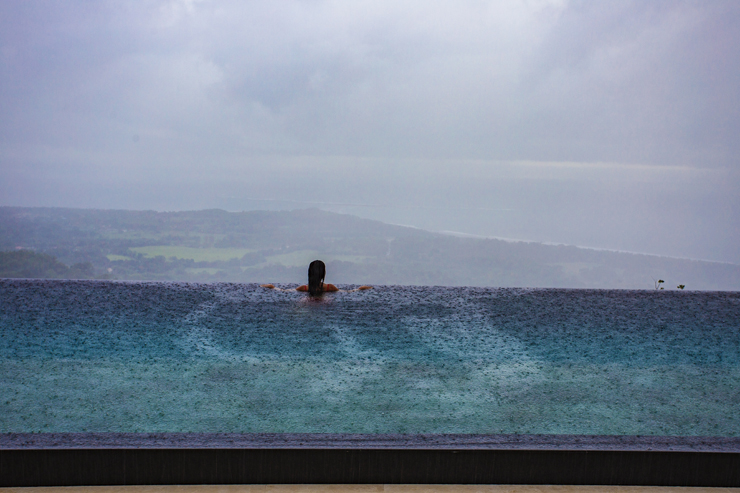 All dry and in our soft dressing gowns we made our way to Spa Shà. By now the had rain started to ease but the thunder grew in strength as the lightning streaked across the sky.
I knew it was going to be beautiful, but this private sanctuary surpassed all my expectations. From the cool stone floor and the natural decor, to the plush white leather welcome area and the killer view through floor to ceiling glass doors (which can be opened during good weather), I was in heaven.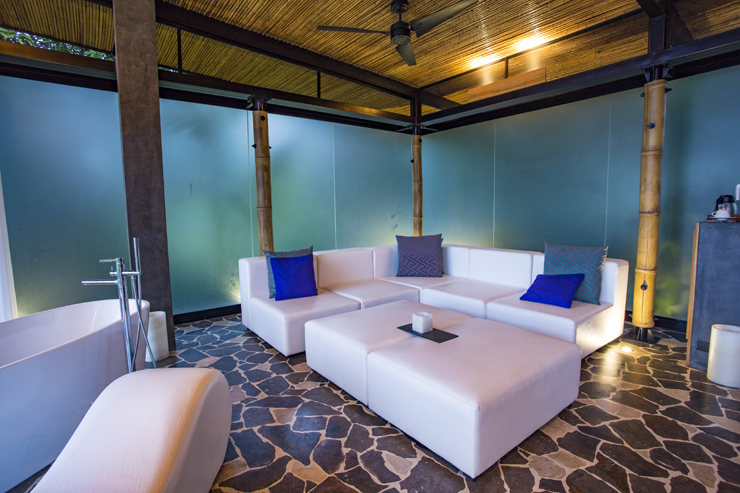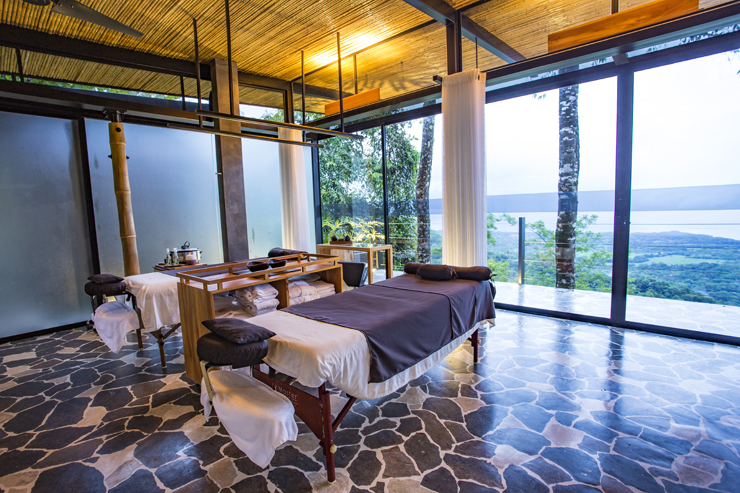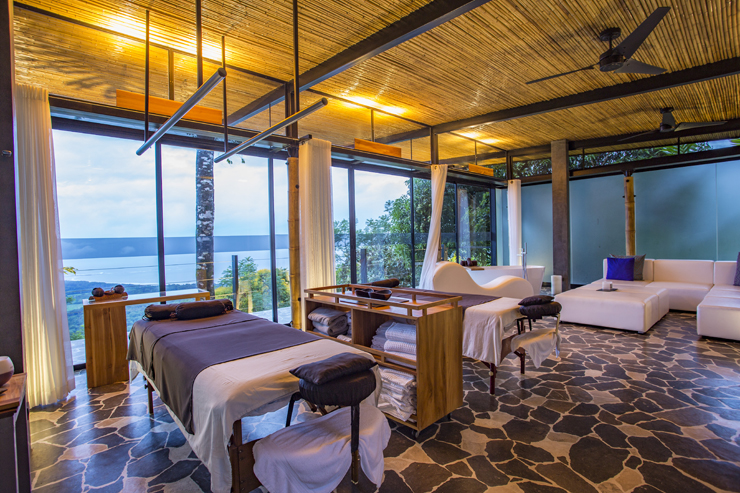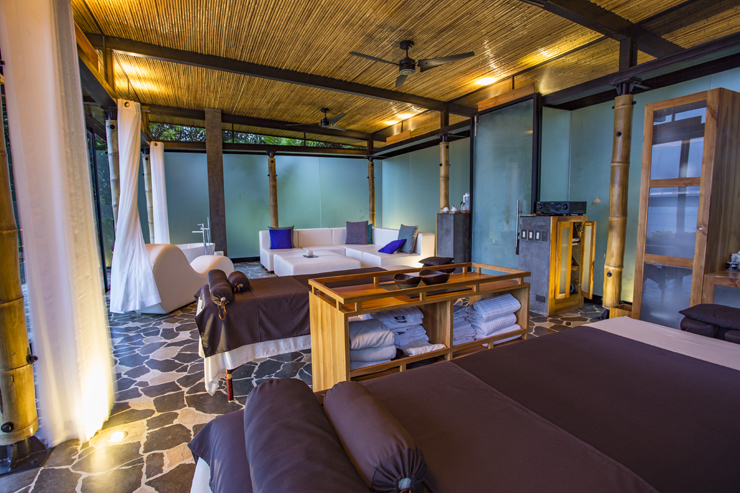 I chose the 'Kurà Classics' 90 minute massage; a tailored mix of therapeutic, deep tissue and relaxation techniques with acupressure and reflexology. The sun started to set and the floral scent of the natural aromatherapy oils smelt devine, everything felt calm and peaceful. My masterful masseuse skilfully worked her magic and I fell into a state of deep relaxation. One of the most magical things about this experience was the soundtrack. Usually there is soft music playing in the background, not here. There is no music at all. Instead the calming sounds of the rainforest, such as the gentle dripping of the rain and soft chirrups, soothe and lull you with their melodies.
After the treatment my body felt light and limber, but that wasn't the end… We were able to use these gorgeous facilities to relax in. Talk about a bathroom with a view. It was the perfect way to round off an incredible experience.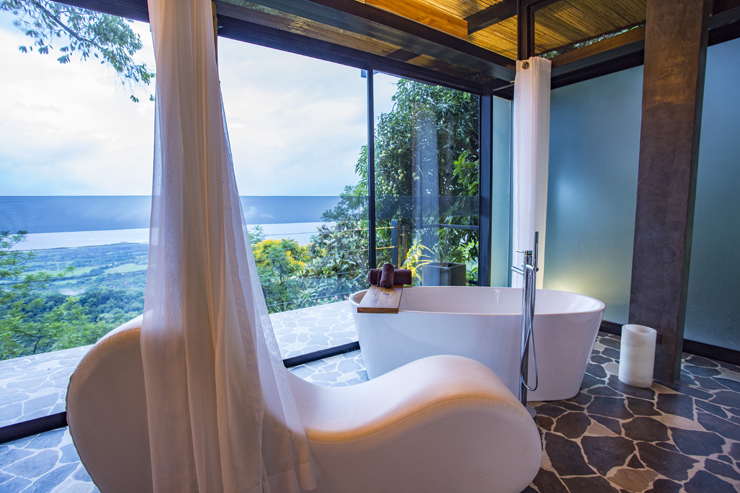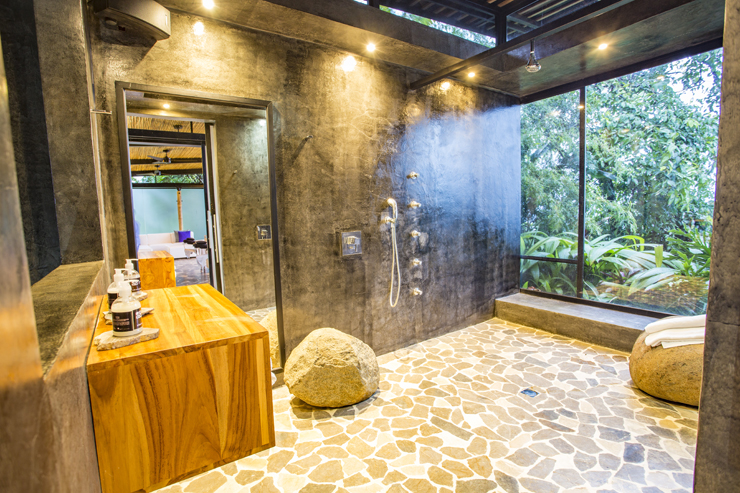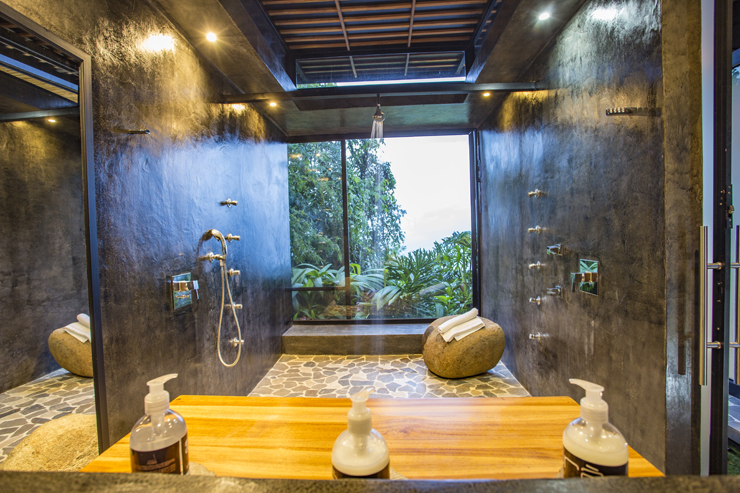 For more information about Kurà Design Villas and the scenic Spa Shà visit their website https://www.kuracostarica.com
Explore the rest of our itinerary in Costa Rica here.
Thank you to Kurà Design Villas and Spa Shà for hosting our stay, however our opinions are always honest and our own.
Last modified: 27th February 2019