Oxygen Jungle Villas sit high in the jungle overlooking the Pacific coastline. Their 12 all-glass villas (yes you read that right) are nestled amongst the trees, inspired by Balinese culture to offer you a relaxing atmosphere.
Most importantly – Does the hotel and room do what it's supposed to do?
With only a pane of glass separating you from the wildlife and nature, a stay at Oxygen Jungle Villas really is really an immersive experience. The all white and dark wood furnishings are soothing help to contribute to a peaceful escape.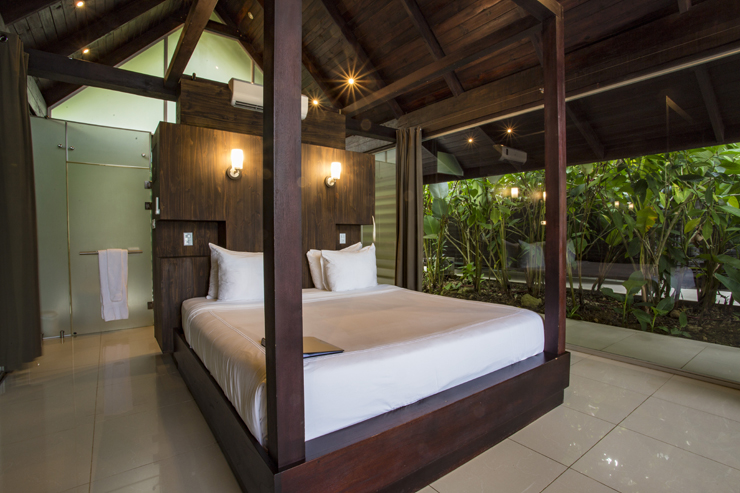 The pool deck is home to Javanese statues which add to the calm atmosphere as the infinity pool glitters green, reflecting the jungle around it and enhancing the stone tiles beneath. If you came here to disconnect from the stresses of everyday life and to reconnect with nature, it absolutely delivers.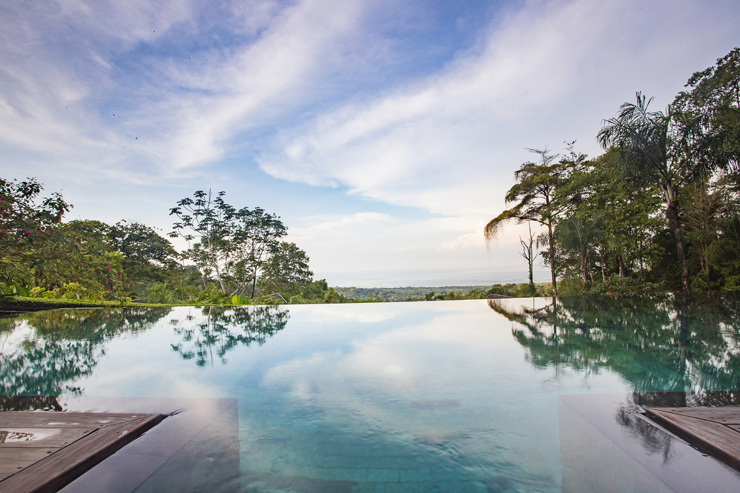 How did we rate the experience before we stepped into the room?
Again the drive here was a bit of an experience, but we were prepared for it this time and it didn't phase us. The roads were bumpy and winding and we thought we'd never get there, but suddenly the sparkling O2 sign appeared like a saviour.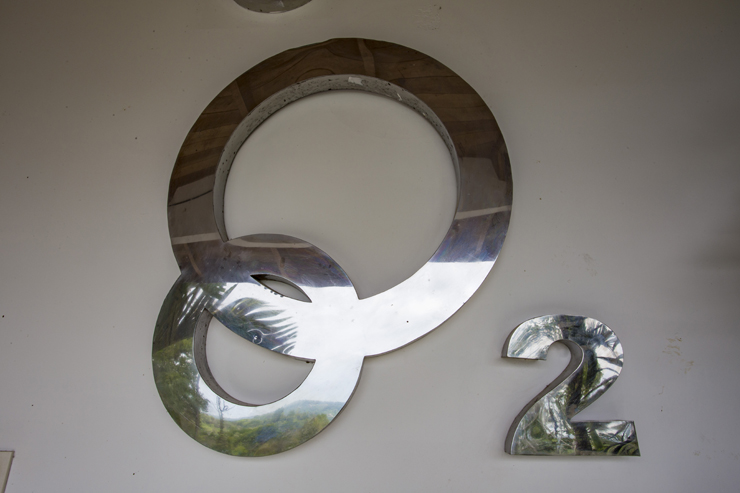 Check in was a breeze (see what I did there?) and we savoured the moment in the restaurant overlooking Marino Ballena National Park, sipping on our welcome drink.
Does it cover the basic needs?
Breakfast – of course fresh fruits and traditional Gallo Pinto were available
Comfy bed – the comfy king sized bed and climate control were the perfect recipe for a good nights sleep
Decent towels – yes
Fridge – yes
Good pillows – cloud like with good support
Parking – yes
Safe – yes
Shower with decent water pressure – yes
Wifi – yes
What makes your stay feel special?
I've never stayed in an all-glass villa before, but being able to admire the wildlife and surrounding views from everywhere inside your villa was such a thrilling experience. We spent a lot of time relaxing on our terrace being serenaded by the sounds of the jungle.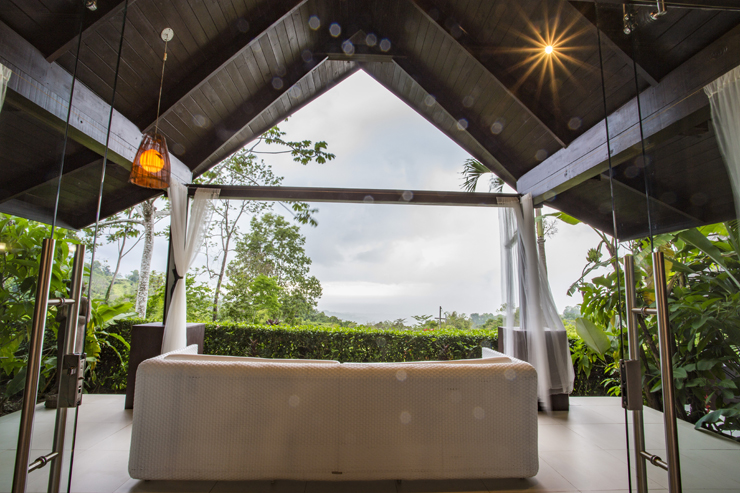 Hotel food?
Good hearty portions and an exciting fusion of cuisines made for a lovely dining experience. The restaurant looks out over the infinity pool which is lit up at night and provides the perfect backdrop to the experience.
Biggest issue?
Again, I'd say getting there but we were old hats at this "driving through the jungle thing" that it wasn't really a problem.
Best extras included?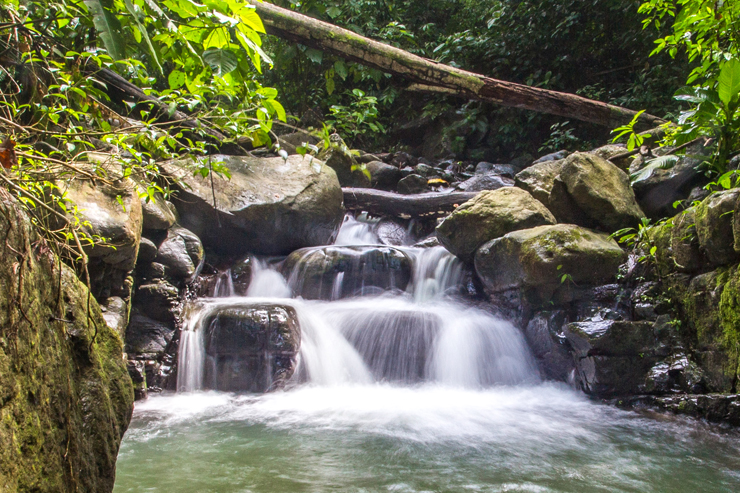 There is a private waterfall on the Oxygen Reserve and the hike takes about 10 minutes through lush green trees. I spent a lovely morning swimming in the waterfall pool and exploring the area.
Overall impression
There is no other place like it. Oxygen Jungle Villas are a unique experience in the heart of the jungle and if I'm ever in Costa Rica again, I'll be sure to visit here again.
For more information or to book an all-glass villa for yourself visit the Oxygen Jungle Villas website here.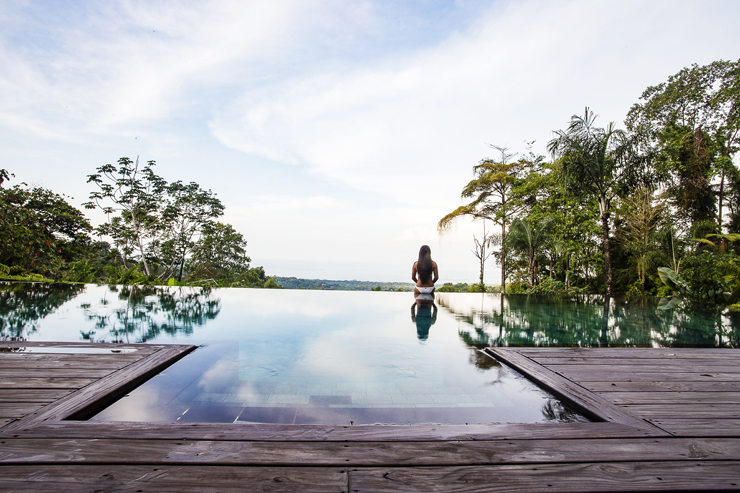 A huge thank you to Oxygen Jungle Villas for hosting our stay, however our views are always honest and our own.
Explore the rest of our itinerary in Costa Rica here.
Last modified: 13th July 2018