For us, the small town of Puno in the South East of Peru, was a tale of two halves. We chose to base ourselves in Puno on the way from Cusco to La Paz. Situated on the shore of Lake Titicaca, it was the perfect place to explore the world's highest navigable body of water at 3,827 meters above sea level (but that's a story for another day).
The main reason people flock to Puno from every corner of the globe is to visit the Uros Islands and the other islands on Lake Titicaca. Although we love to take part in the touristy "musts" when we visit a place, we also try to escape the crowds and find something more off the radar.
As an avid animal lover, I'd been enjoying seeing lamas and alpacas throughout our time in South America but had yet to meet any up close. After a little bit of research we were waiting on our ride to somewhere a little special.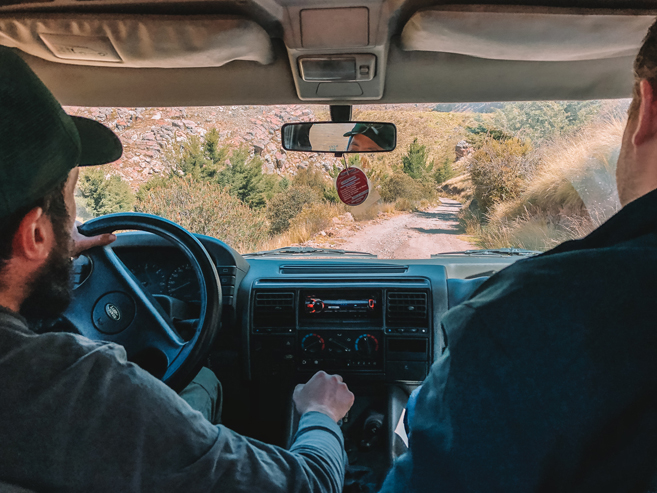 Just a 20 minute drive from Puno lies a traditional 19thcentury Andean ranch; Fundo Chincheros.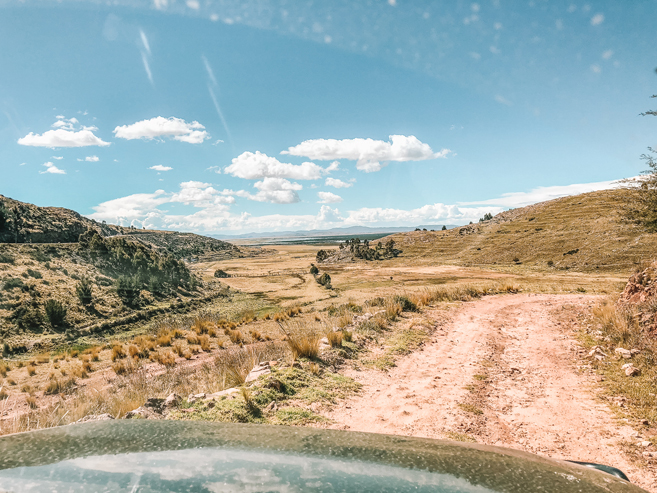 We turned off the highway and rattled down the dirt road towards the farmhouse with owner Zeze and his trusty dog (who chased the car from the entrance). We were greeted by yet more dogs as we disembarked from our 4×4 – talk about an animal lovers dream – who proceeded to follow us around vying for belly rubs and cuddles.
The charming farmhouse offers lodgings perfect for those wanting a slower pace of life on their travels or just enjoy living beneath the stars. If we knew about this place before we'd have booked to stay here.
Sat at an impressive stone table under the welcome shade, in the picturesque old hacienda garden I had a real "pinch-me" moment. The stunning scenery of the Altiplano stretched out all around us, the quiet felt almost deafening and the company was perfect. It was hard to believe we were lucky enough to experience this.
We were treated to an authentic, homemade countryside lunchmade with native ingredients and cooked on a traditional "fogón", an Andean wood stove.
Afterwards we explored the private land around the farm and met some of the locals including a sun-coloured vicuña – which produces the rarest and finest fibres in the world.
Unfortunately I didn't make any lama/alpaca friends, they all ran away scared. However I did try my hand at horse riding, as Fundo Chincheros are proud breeders of the Peruvian Paso horse. They offer routes of varying difficulty and length dependant on the experience of the rider.
Overall this was the perfect afternoon, whilst still adjusting to the altitude, to relax and see a different side to the touristy town of Puno. If you'd like to visit or for more information see the Fundo Chincheros website here.
Last modified: 21st August 2018