790 kilometres and 14647 calories in 61 hours
When you like to travel as much as we do, you find yourself conducting flight searches more than you'd like to admit. Luckily for us, we found a great deal to Georgia (the country, not state) and quite fancied a weekend getaway to Asia.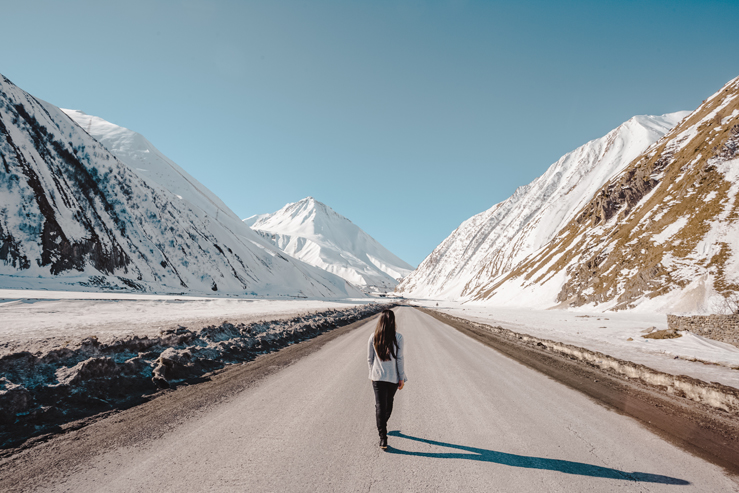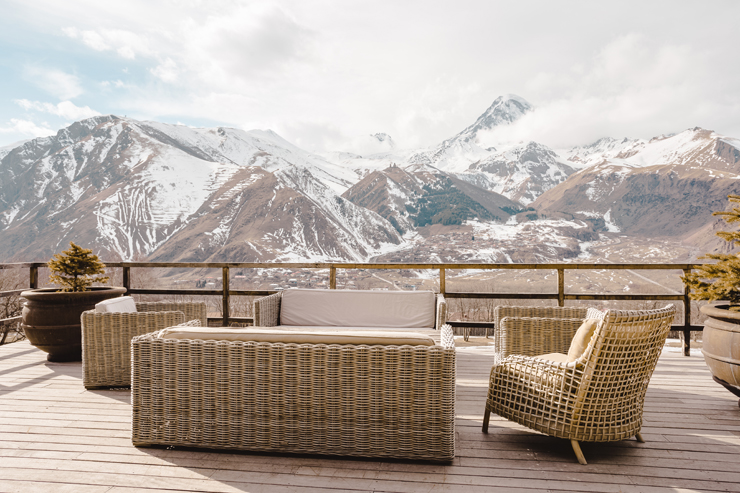 Our itinerary wasn't an 'easy' one, but it was worth every step:
London Luton -> Kutaisi via Wizz Air
Kutaisi airport -> Tbilisi via GeorgianBus
Tbilisi -> Gudauri -> Stepantsminda (Kazbegi) -> Tbilisi via self drive
Tbilisi -> Kutaisi airport via GeorgianBus
Kutaisi -> London Luton via Wizz Air
There are of course lots of ways to travel more conveniently (flying straight to Tbilisi anyone?) but since these flights were such a great price we couldn't say no.
After landing into Kutaisi at 2:30am we took the Georgian Bus direct to Freedom Square in Tbilisi. This bus operates specifically for the flights coming into and out of Kutaisi, which makes the awkward landing times work. You arrive into Tbilisi at around 7am ready to start your day.
We then took an Uber to Tbilisi airport to collect our rental car from Enterprise and headed out on our adventure. If you have ever tried to drive in Georgia it is quite an experience in itself…
Trying to navigate the roads without Google maps was nothing compared to swerving around people sweeping in the road, drivers creating and terminating lanes as they saw fit (even if there wasn't technically room for five cars) and the melodic music of car horns. When we didn't move fast enough (a.k.a. giving way) then people just went round us.
Once out of the city there's pretty much one road: the Georgian Military Highway, leading from Tbilisi all the way to Vladikavkaz in Russia.
Zhinvali Reservoir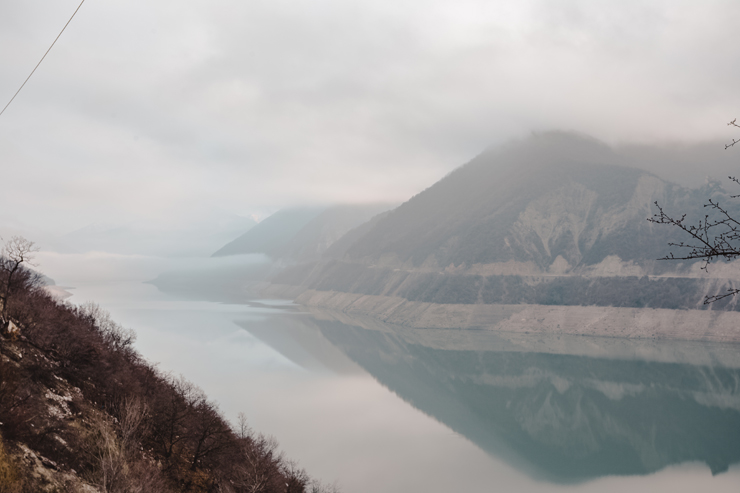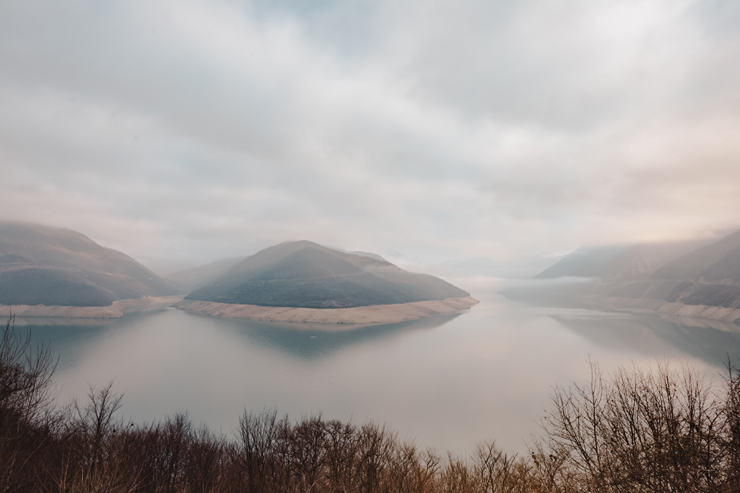 Not long after leaving the chaos of the city behind us, the landscape dramatically opened out and the Zhinvali Reservoir and surrounding mountains came into view. The morning mist hung in the air and the clouds seemed to meet the water. We affectionately named this the 'Cloud Lake' since we didn't know it's real name at the time.
Ananuri Castle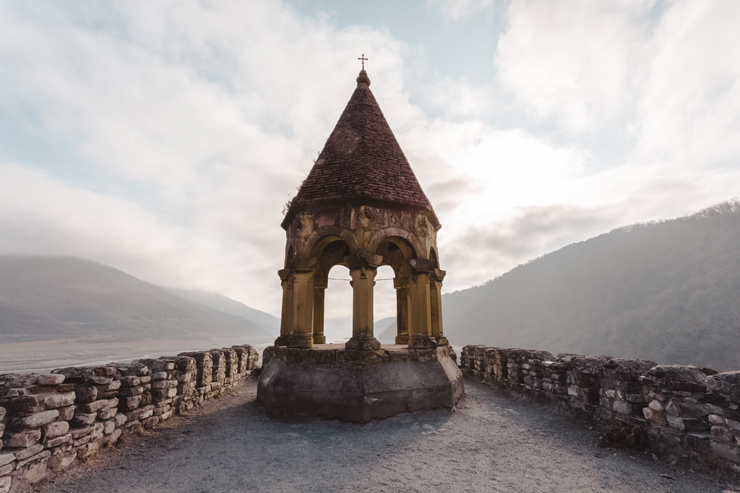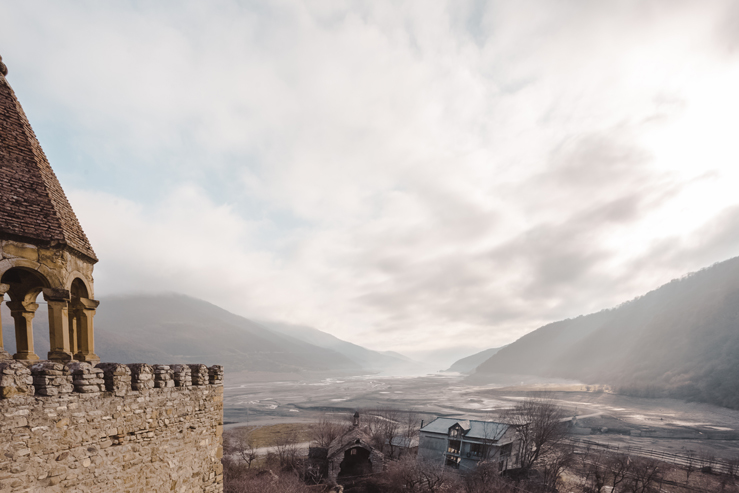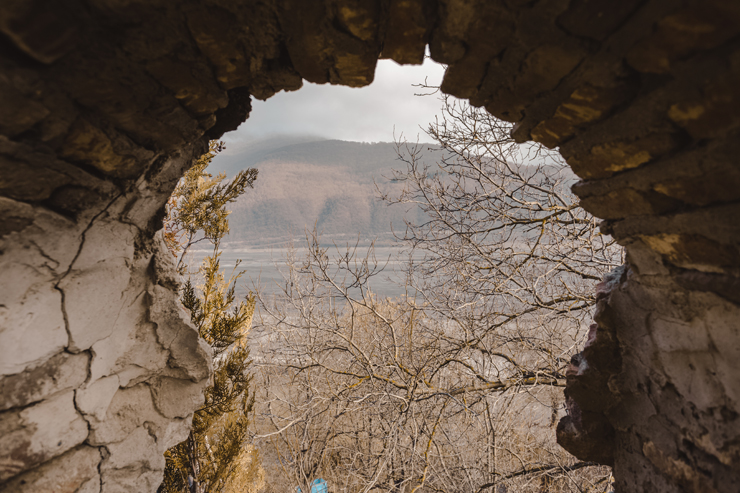 After crossing the Ananuri Bridge over the Aragvi River we stopped at the historical and very scenic Ananuri Castle Complex to admire the views. Although there was a strict dress code to go inside the Church of the Assumption, there are no dressing rules to walk around the rest of the complex.
It was still early but a couple of tours started to arrive as we were leaving, so I'm guessing it gets pretty busy during peak hours. There is also a small market where you can buy the traditional Georgian sweets, hats and souvenirs. I was more taken by the friendly dogs that were lazing around the car park.
Restaurant Chabarukh 2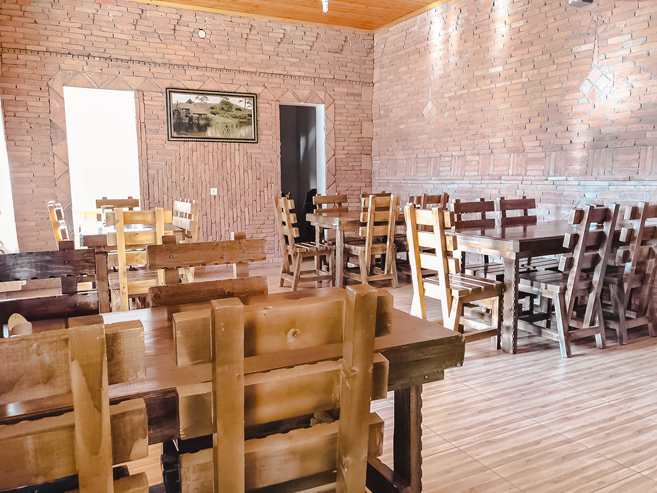 By now we were famished having boarded our plane at 6pm the previous evening so stopped at the roadside Restaurant Chabarukh 2 (I don't know where version 1 was).
Delving straight into our tradition of only ordering things we can't at home, we started with Khachapuri – a staple Georgian dish of cheese-filled bread. The photo looks a bit like a pizza but it is so much thicker and filled with cheese. SO.MUCH.CHEESE. No complaints here as it was so tasty, but it felt like we should have walked the rest of our journey to burn off some of the calories.
Next we shared some Khinkali – Georgian dumplings filled with diced beef and broth. Apparently theres a knack to eating these without squirting broth everywhere, and we definitely got it wrong.
TIP: add some ground pepper, then hold the dumpling where the folds meet, and as you take the first bite you should suck out the broth, then continue to enjoy your dumpling. Side note: it will be hot!
Be prepared for a hole in the ground as a toilet here too (sorry to bring down the tone).
Gudauri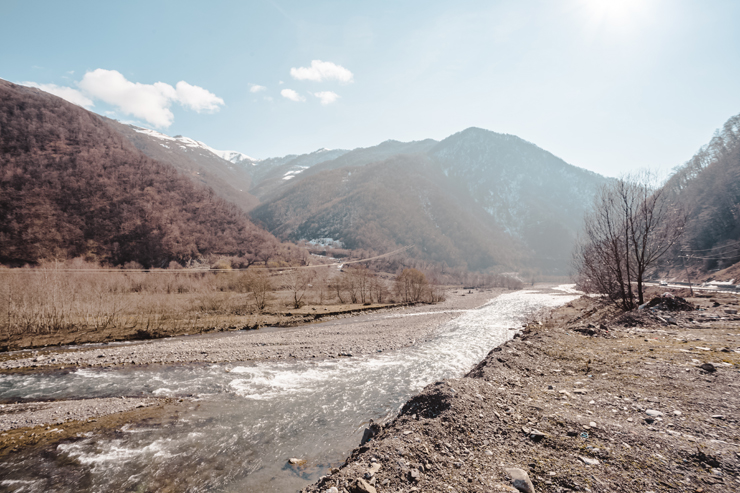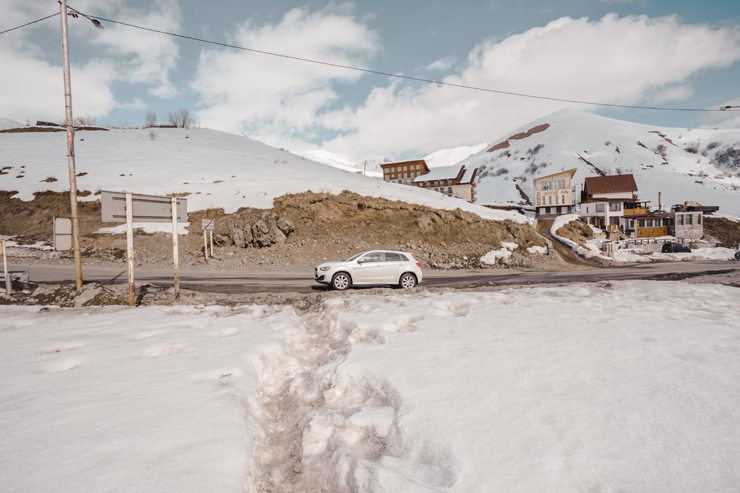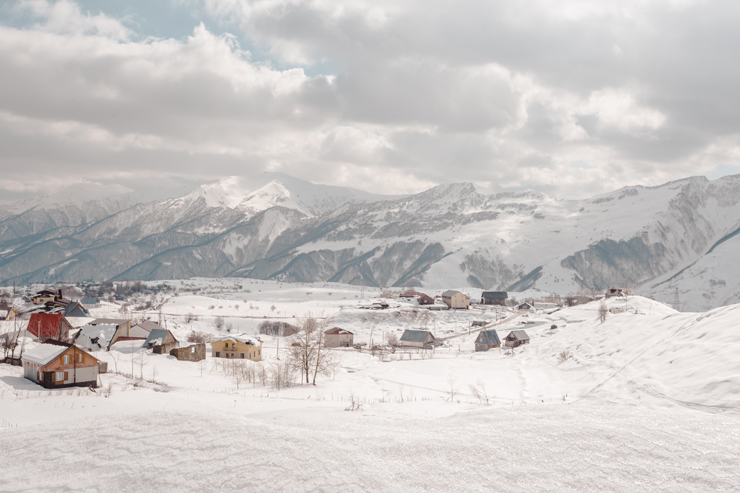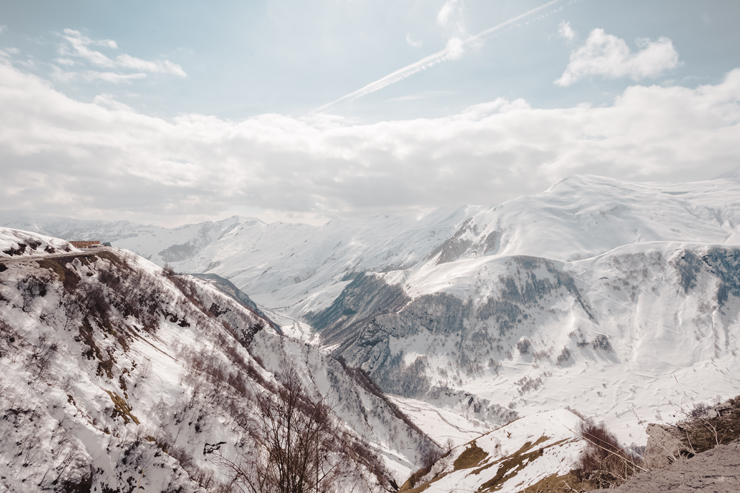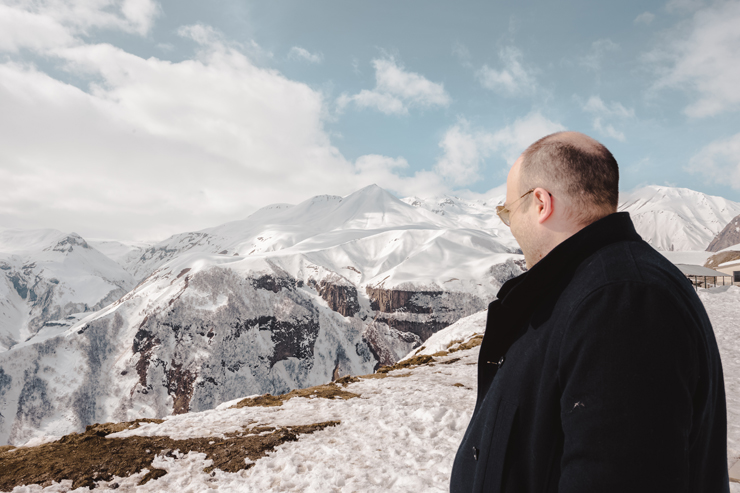 After navigating through some pretty impressive winding roads we arrived in Gudauri, the ski resort town. Which we obviously stopped to admire. We did get some odd looks since we were dressed in 'casual Thursday clothes' – literally since we hadn't been to bed yet, but it didn't stop us from tackling the (very slippy) path to the Russia – Georgia Friendship Monument.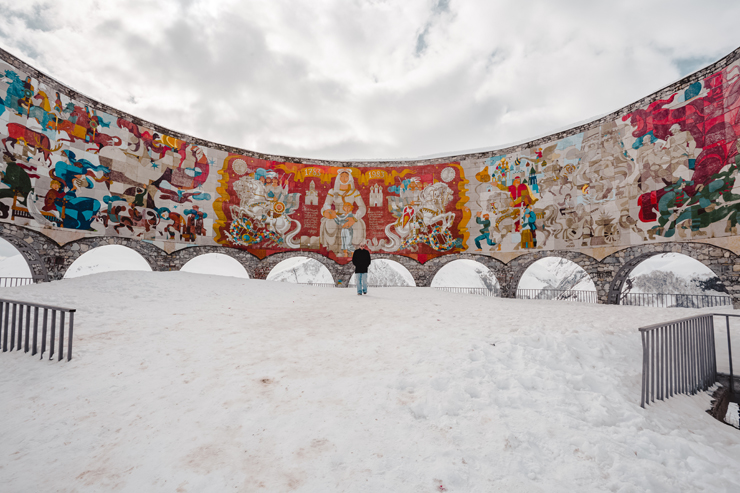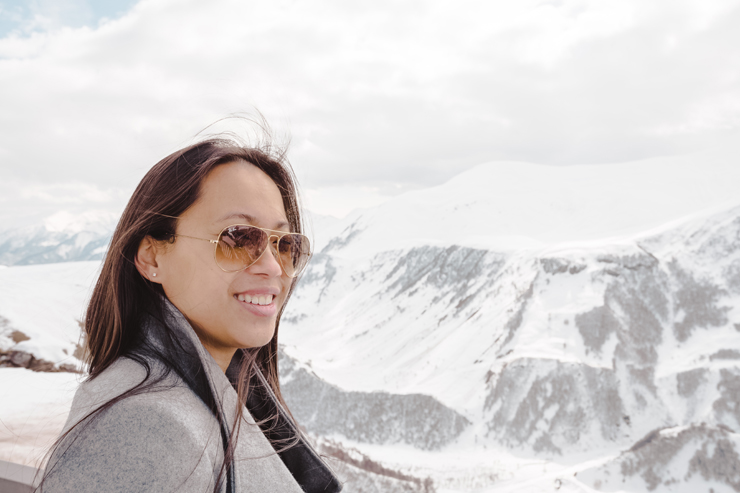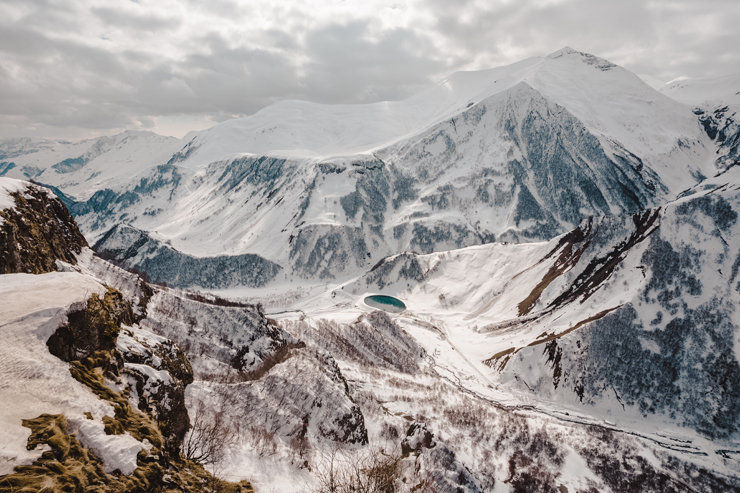 Although said to commemorate a friendship that never existed, it was erected by the Soviets in 1983 and designed by the famous Georgian architect Giorgi overlooking Devil's Valley and the Caucasus Mountains.
Kazbegi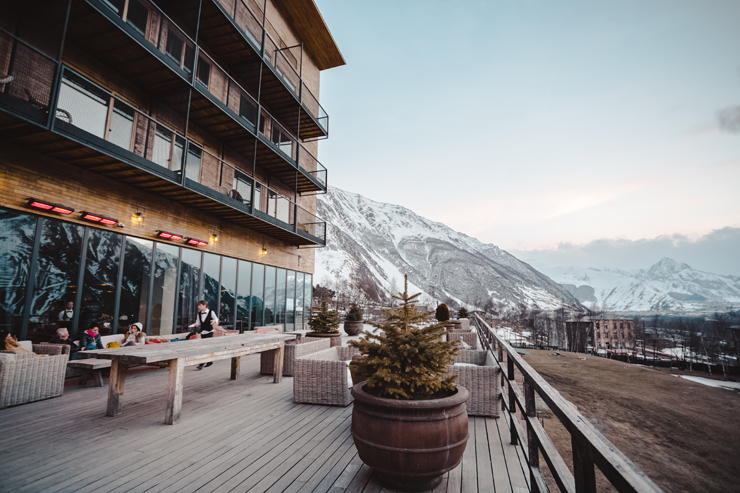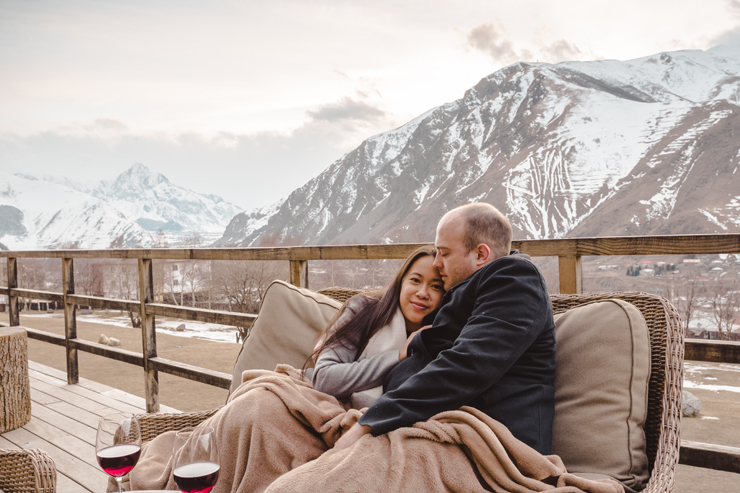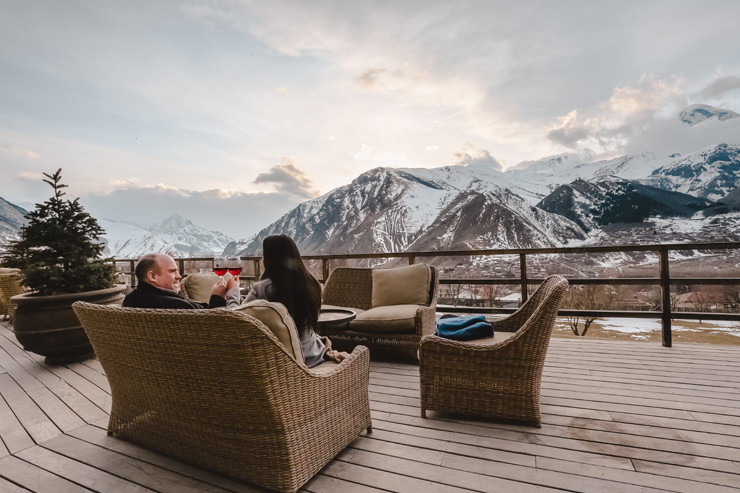 The satnav took us up a tiny, very bumpy road path where we amused some (very fluffy) cows as we struggled. Finally we made it to our destination; Stepantsminda, still known as Kazbegi.
The hashtag for Rooms Hotels Kazbegi is #iwokeuplikethis and I can see why!
From the moment we arrived we knew it was a very special place, the cosy décor in the reception/lounge area led straight to the huge veranda through floor to ceiling windows. The perfect place to admire the Caucasus Mountains beyond or from the warmth inside.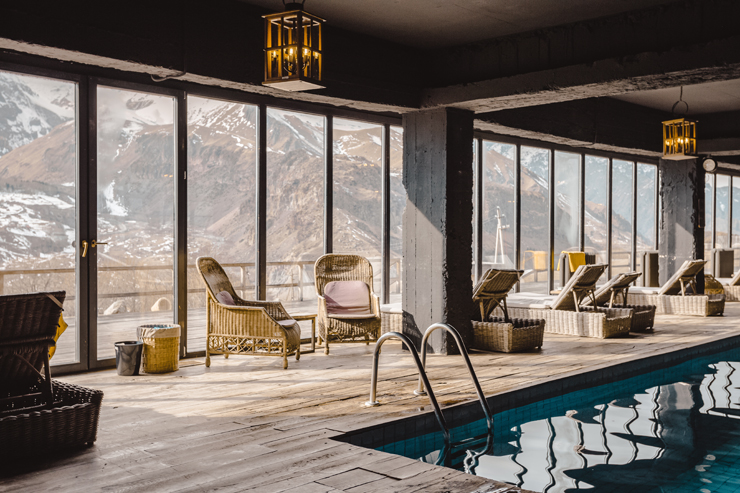 Tired from the drive and flight, Tim took a nap whilst I escaped to the spa.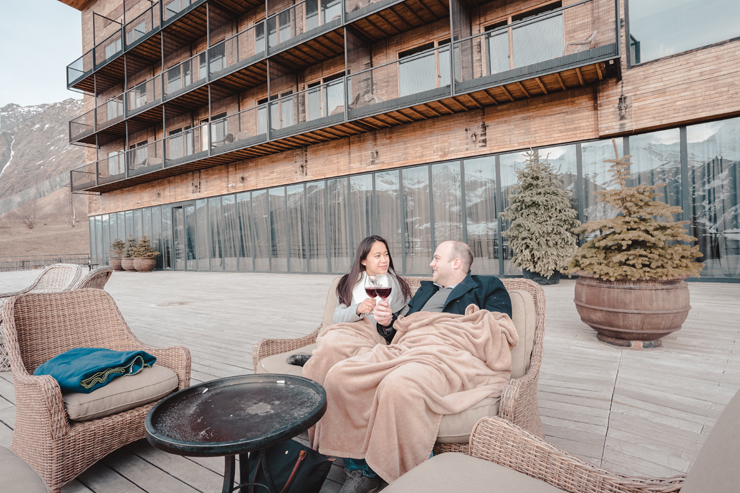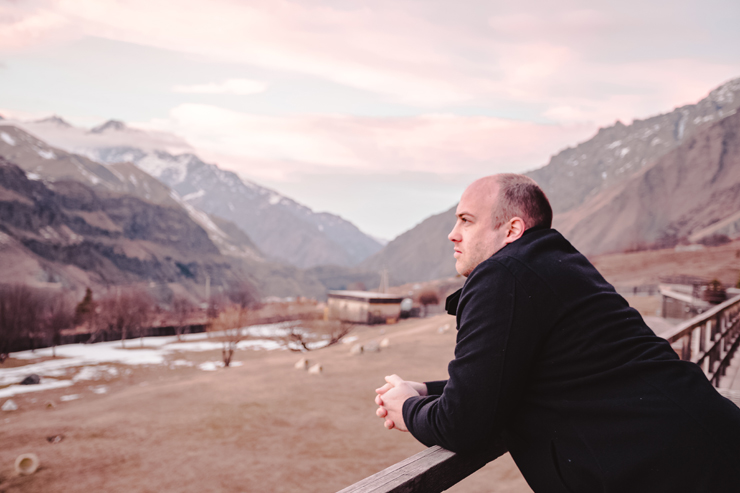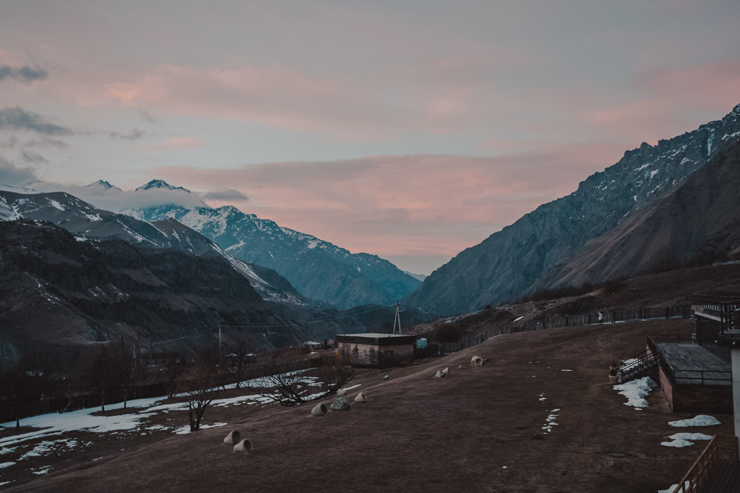 As the sun started to go down, we sat on the terrace under the blankets and enjoyed our discovery of sweet Georgian red wine. After dinner we headed outside again to stargaze – it is one of my favourite things to do…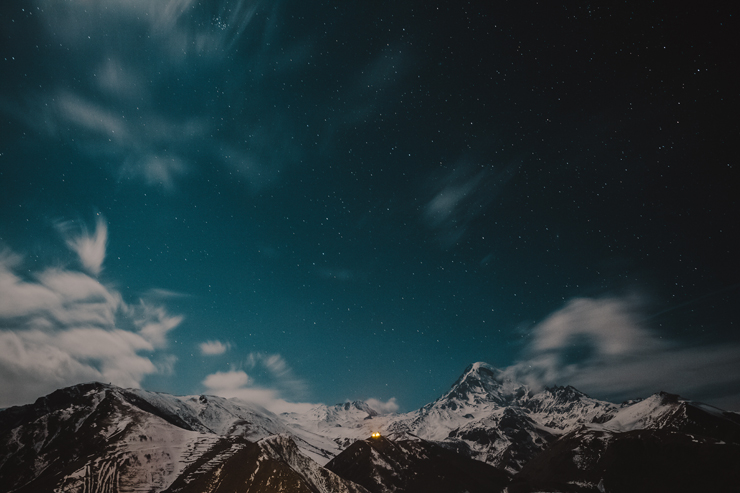 …As well as witnessing sunrises. Although Tim doesn't join me (often) on this one!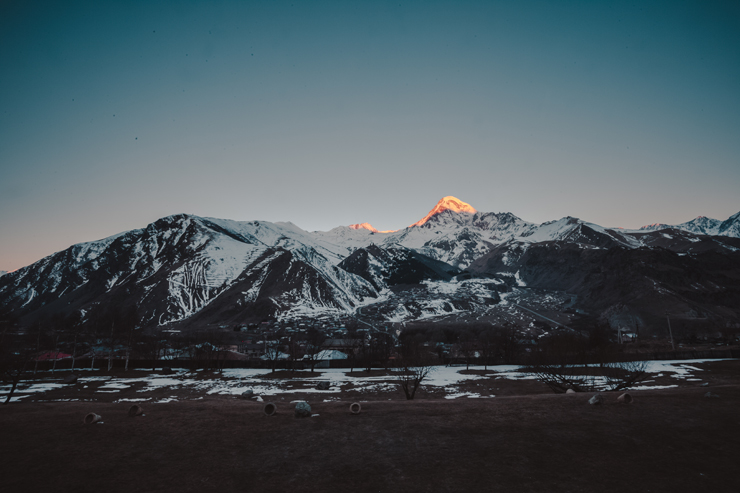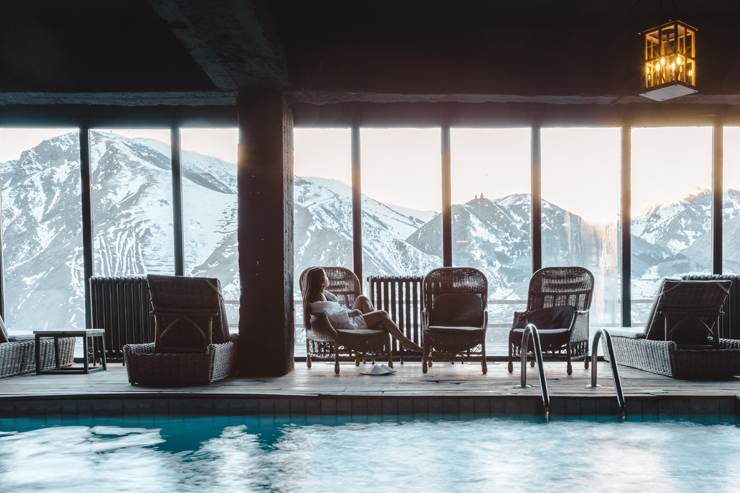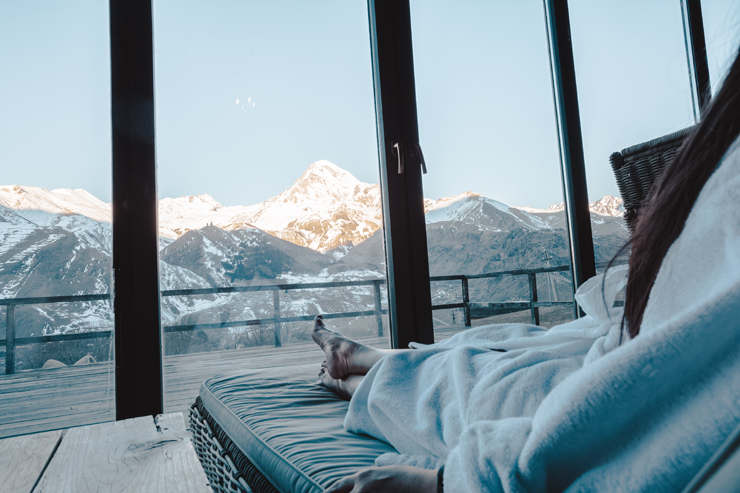 Cocooned in a luxurious bathrobe, sunrise today was a relaxing experience from inside the spa.
After breakfast we headed back on the road, leaving the snow covered mountains and retracing our steps tyres back to Tbilisi. The sun was out so we stopped at Annuli and the Zhinvali Reservoir – how could you not?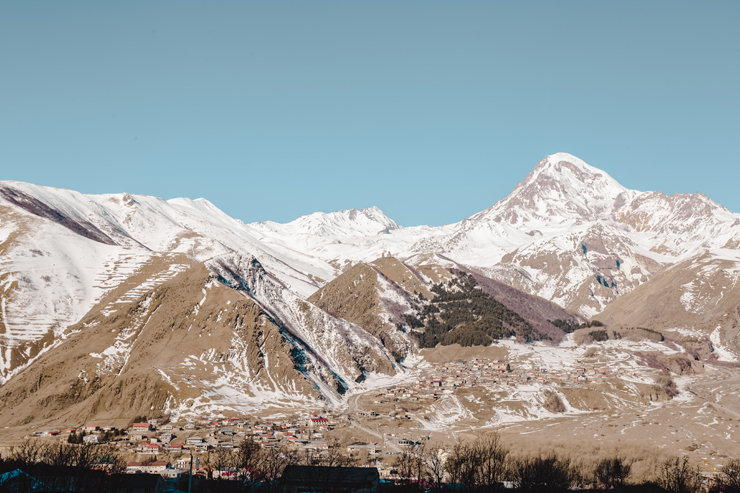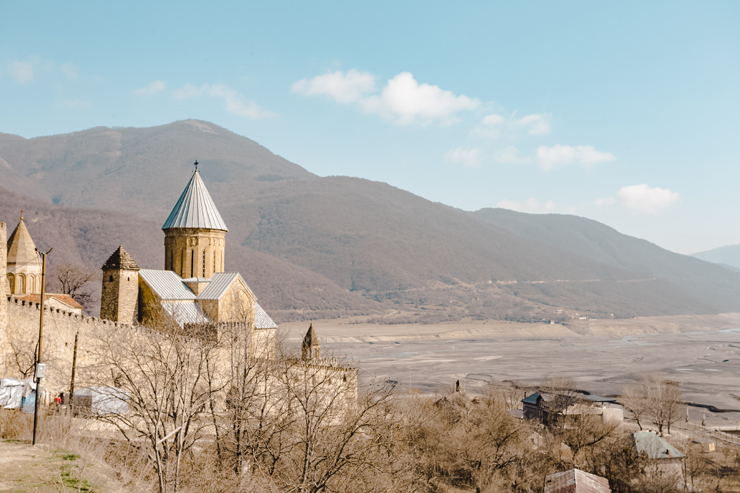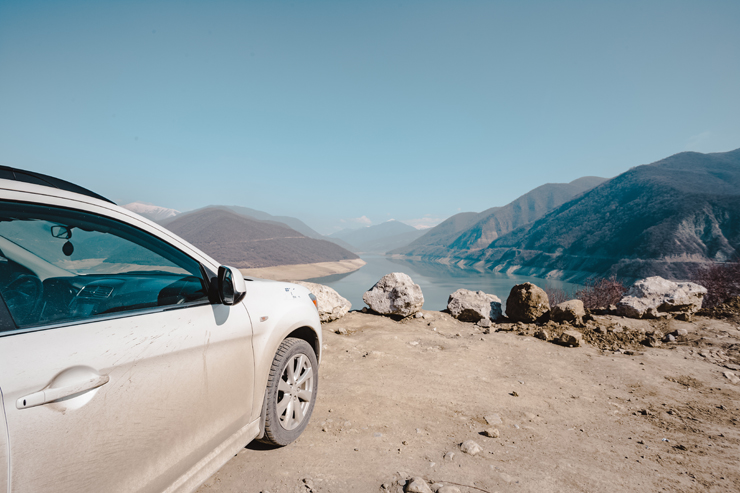 EZO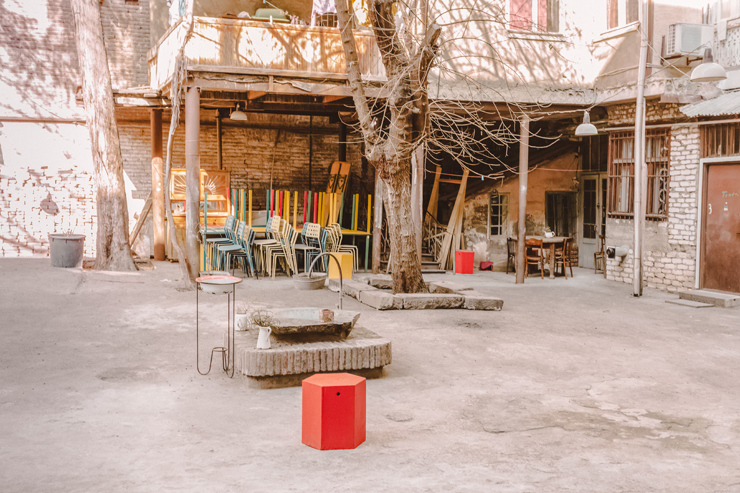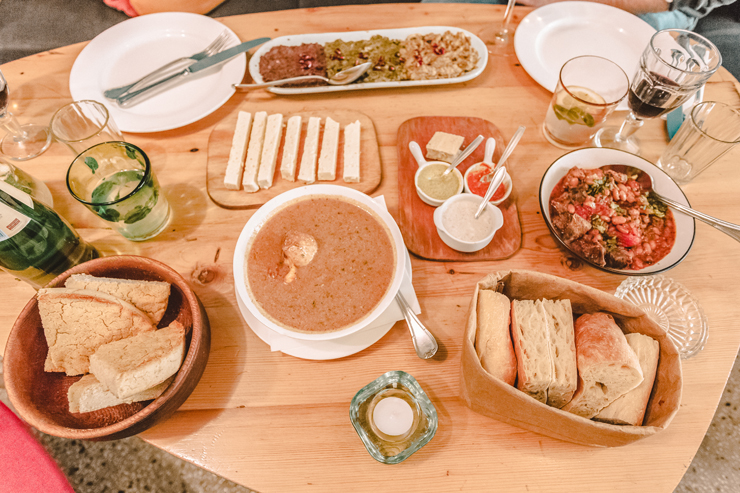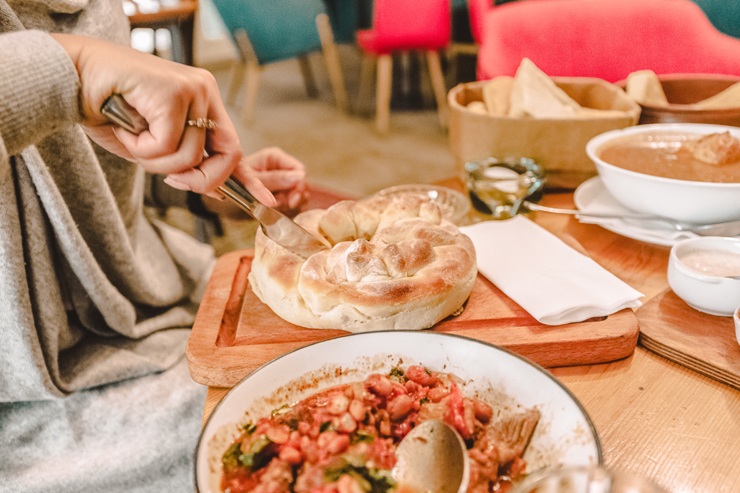 Wanting to experience truly local dining we headed to EZO, or "courtyard" in Georgian, a charming restaurant that we almost couldn't find. There are no signs, just an unassuming gate. I think thats the beauty of it, no hype just honest, organic dishes and service. We loved our experience here so much we write a separate post to show you why; read it here.
8000 Vintages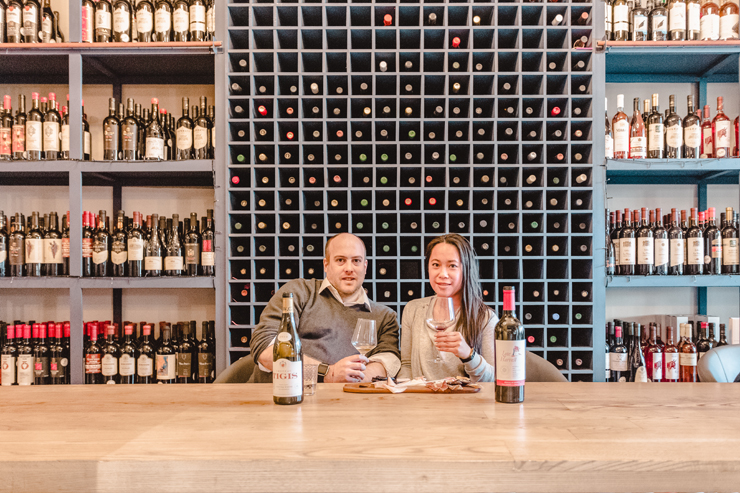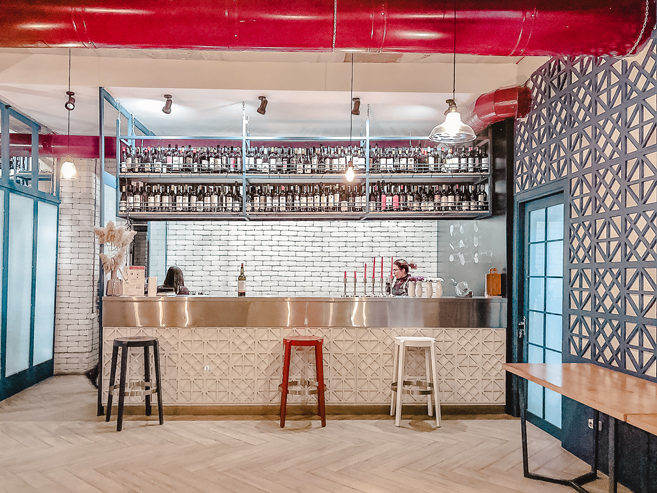 After our fill of yummy local food we popped into 8000 Vintages for a wine degustation class with their resident sommelier Mr. Zaza to learn all about Georgian wine history. Is there a better way to spend an afternoon? After our new found love of Georgian sweet red wine we had a blast tasting the ice wines and late harvest wines. There is so much to tell you, we will also be writing a post about this.
Xeme Restaurant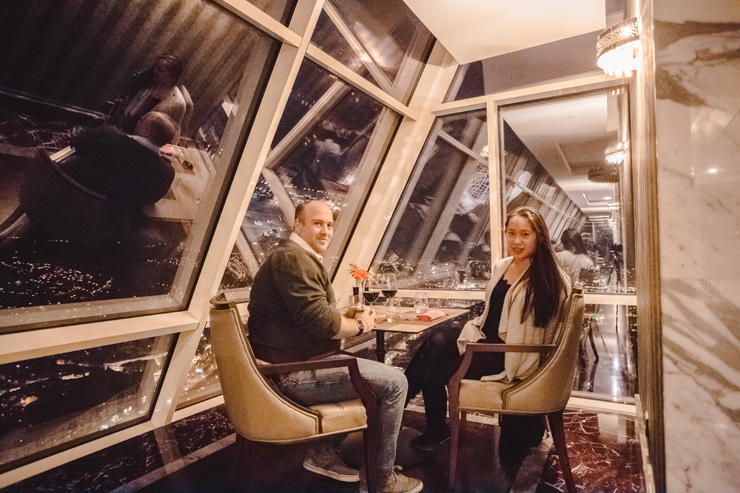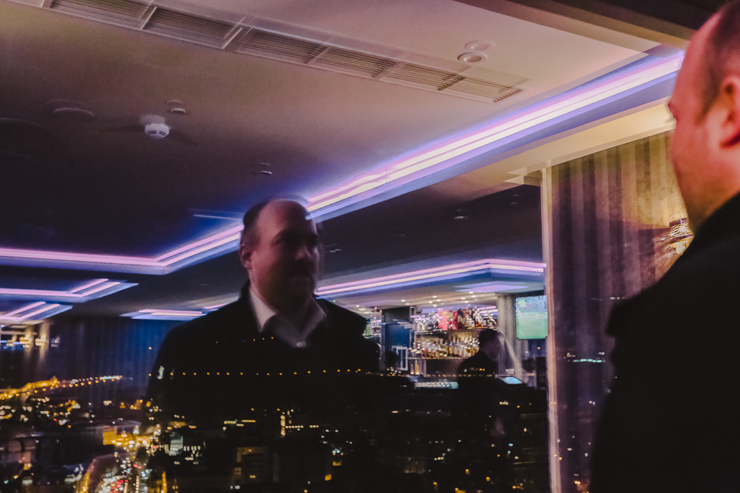 To round off our day we ascended to the top of the Biltmore Hotel for some incredible views over Tbilisi over dinner. Find out more about our experience here.
We stayed at the Ambassadori Hotel in Tbilisi due to it's central location and beautiful rooms, but unfortunately didn't spend much time there. After a small breakfast (funnily enough, we didn't eat a lot!), the car rental company met us at our hotel, before getting the bus back to Kutaisi.
The overall experience of Georgia was overwhelmingly positive and unforgettable – especially since we love road tripping so much. However we have compiled some tips that we gathered along the way.
Download 'Navigate', an offline map app since Apple/Google maps do not work in Georgia.
Use Uber – very easy, reliable and affordable around Tbilisi.
Book the Georgian Bus before you fly as there were long queues at the airport counter, which no one needs be in at 2:30am. They have wifi on the bus which we used to book our first Uber.
Make sure you get comprehensive insurance if driving (roads are hectic as evidenced above).
Kutaisi airport is very small and you can't go through to departures for a couple of hours after the bus arrives – there is a small café but bring something to keep you occupied.
Even if you check in online you still need to check in again at the counter before they will let you through to security – not sure what the point is though.
Remember to have some Georgian Lari for tipping.
We would love to hear if you are planning a trip to Georgia, or if you have already been let us know about your experience in the comments below!
Last modified: 13th July 2018