This family run local restaurant, whose name 'Ezo' translates to 'courtyard' from Georgian is a little known gem to visitors, but very popular with the locals in the heart of Tbilisi.
There are no signs advertising Ezo, it is hidden off a residential street and accesses through an unassuming gate. You enter through the courtyard – no surprisee there – but the history and ethos of the complex is centred around family and the community. The buildings around the courtyard were once occupied by families spanning several generations who would socialise and celebrate together in the courtyard. The owners live in the complex with four other families, and wanted to reinvigorate and bring the courtyard back to life again. In summer the courtyard opens up for up to 210 people to come and dine together at Ezo.
Opened in 2015, Ezo is a laid back and family orientated establishment with funky décor and installations from local artists. The old doors from the houses around the courtyard have been repurposed into the restaurant tables, really emphasising the deep roots of the location.
Although there are many good restaurants in Georgia, the four owners saw a gap in the market for simple, fresh, uncomplicated organic food, where the menu is based on what they grew up with and everything is cooked fresh to order. There are very few organic restaurants in Georgia, serving both meat and vegetarian options but the owners of Ezo are pioneering the way by helping to develop sustainable organic farming in Georgia.
We met with three of the owners who helped us choose our dishes to really showcase this philosophy and character.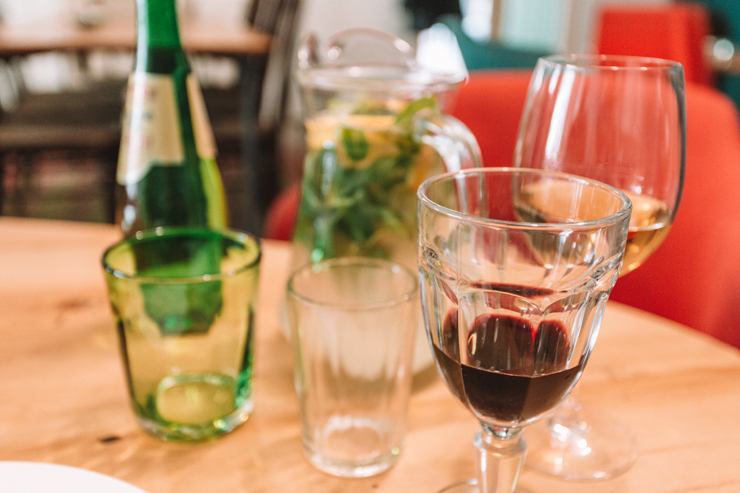 The experience started with homemade lemonade that was sweet but light and very more-ish and wine made by small local winemakers in a traditional clay pot buried in the ground. The red was light to start and finished strong and dry, whilst the white was tangy but fresh throughout.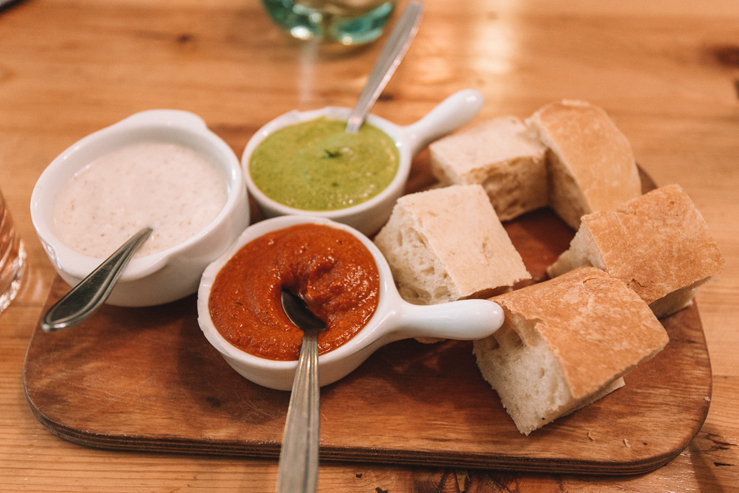 Bread followed quickly with a selection of Georgian dips with great variety in taste, beautifully spiced and bursting with flavour. The red was our favourite.
Next to come to the table was Pkhali – fresh dips made from spinach, beetroot and eggplant with sweet pomegranate seeds on top, accompanied by traditional bread, Mchadi (corn bread) and Guda cheese from Tusheti.
The aubergine/eggplant dip was a delight, super creamy and 'fruity' with a little sweetness woven in thanks to the pomegranate seeds – it was a little surprise that this was our favourite since neither of us are particularly enamoured with aubergines. We couldn't get enough.
The Tushetian Guda cheese was incredibly salty due to the mountain preserving techniques but paired really well with the sweet dips.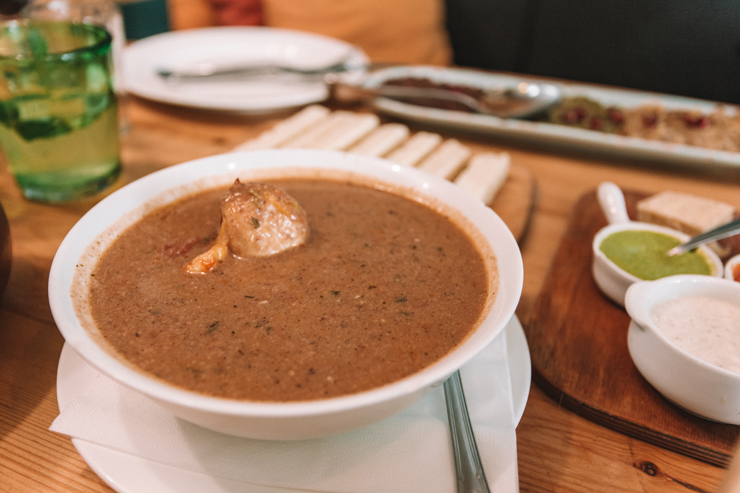 The dishes kept appearing, and next was Chakhokhbili – chicken stewed in a fresh herb sauce. The chicken was a little tougher than we were used to but the sauce, which included walnuts, was great and really turned this dish into something special.
The Chakhrakina is a rare khachapuri variation stuffed with beetroot, spinach and sour cream that was fresh, light and tasty. Although it wasn't a very potent taste it was a lovely, light alternative to the traditional cheese bread.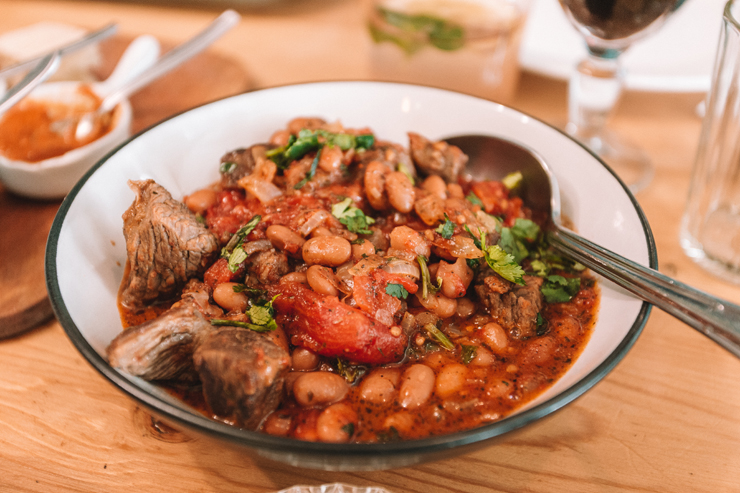 We finished with beef with beans, tarragon and tomato, which was the highlight of the meal. It was slow cooked which really brought out the flavour of the meat. The chunky vegetables and herbs gave it a Provençal feeling, all served up with a little bit of spice to give the mouth a lovely lingering aftertaste.
The food and whole experience surprised us with how something so simple and homely could taste so divine. Normally we wouldn't order as much food as this but were very grateful to be able to taste such a wide variety of dishes.
If you are interested in finding out more, perusing the menu or visiting yourself, visit their Facebook page here. Please bear in mind that the restaurant is closed on Mondays.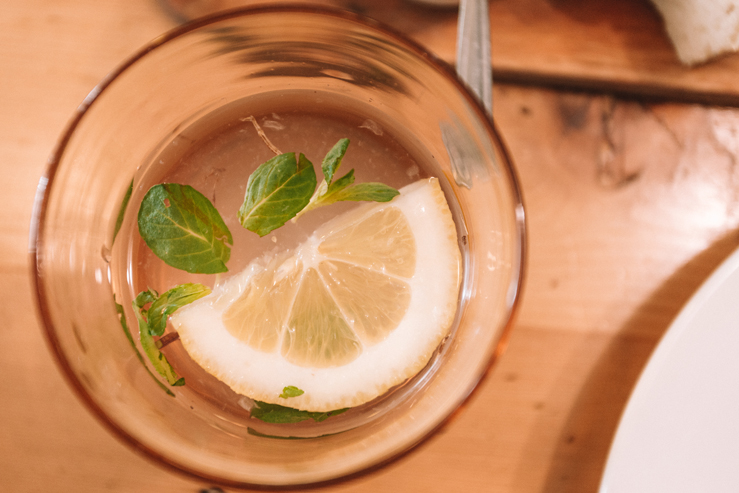 We'd like to thank Ezo for hosting our stay, however our opinions are always honest and our own.
Explore the rest of our trip to Georgia here.
Last modified: 13th July 2018