Most importantly – Does the hotel and room do what it's supposed to do?
The hotel has been designed with as few hard corners as possible, the result is a space that is calming and seems to flow. Finca Rosa Blanca aims to provide guests with authentic experiences with a local flavour, whilst supporting environmental consciousness and proactive sustainable practices.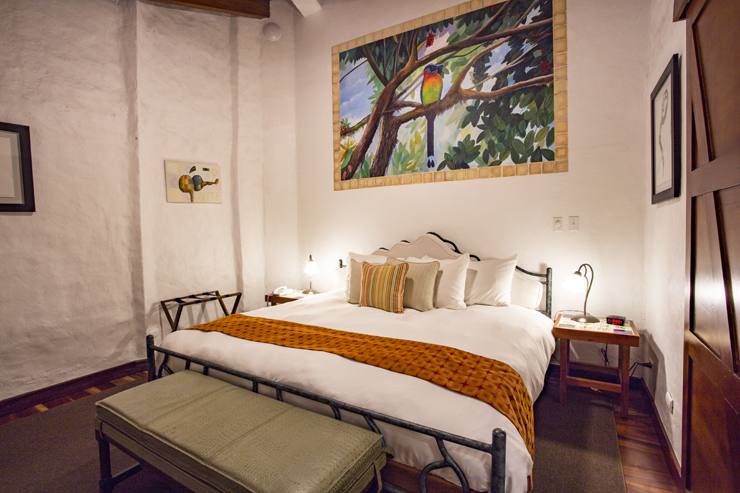 We stayed in the elegant "El Guarumo" Master Suite, which had a living room and free form bathtub. It was a lovely way to end the evening soaking in the tub looking out to the night sky and over the coffee plantation.
How did we rate the experience before we stepped into the room?
We were greeted by friendly staff who loaded our bags onto the golf buggy and brought out a welcome drink to refresh us. There was a lovely little dog who wanted some cuddles, and we were more than happy to oblige. When we headed to our room, we were taken via golf buggy (because of the luggage) and shown around the suite.
Does it cover the basic needs?
Breakfast – lots of local delicacies to choose from
Comfy bed – a comfy king sized bed
Decent towels – yes
Fridge – yes
Good pillows – yes
Parking – yes
Safe – yes
Shower with decent water pressure – yes
Wifi – yes
What makes your stay feel special?
The murals and eclectic collection of brightly coloured art collected on display around the property, really added their personality to the atmosphere. The art had been gathered by the family from across the globe. There was an indoor garden area to sit and enjoy, with a log burner for when the nights turn chilly and we spent the evening on our private terrace overlooking the valley below.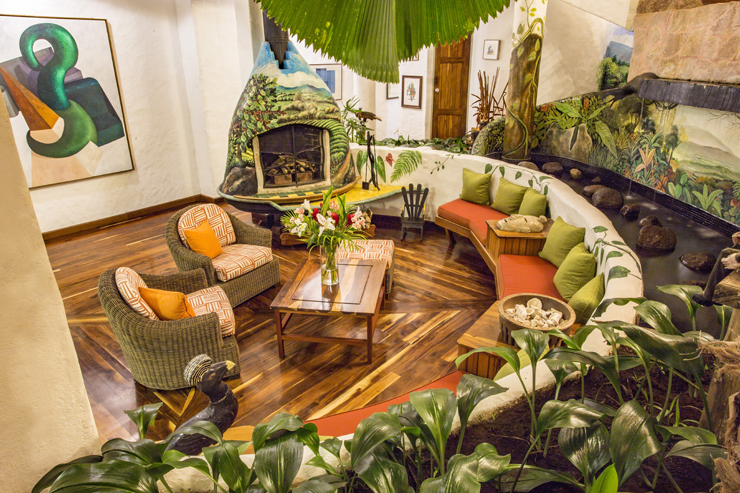 Hotel food?
The restaurant was busy when we arrived for dinner (that's a good sign), but we were seated right next to the "window" which provided a much-needed breeze. Our table was laid out with candles and flower petals, it was a special and very romantic atmosphere.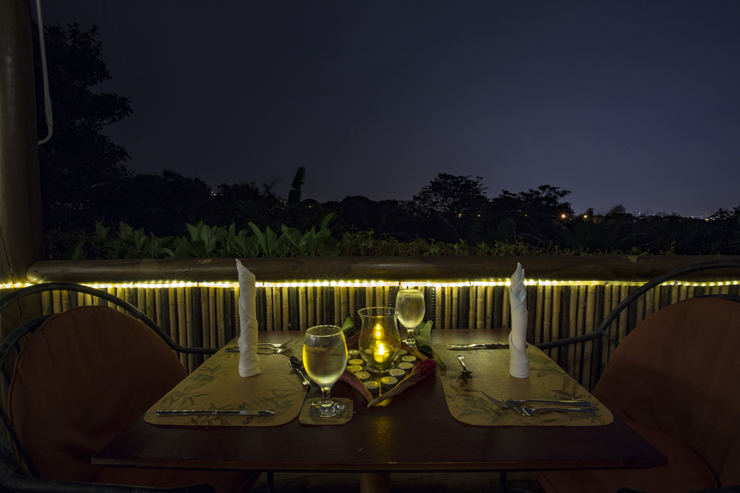 The food was hearty and exactly what we needed after a day exploring.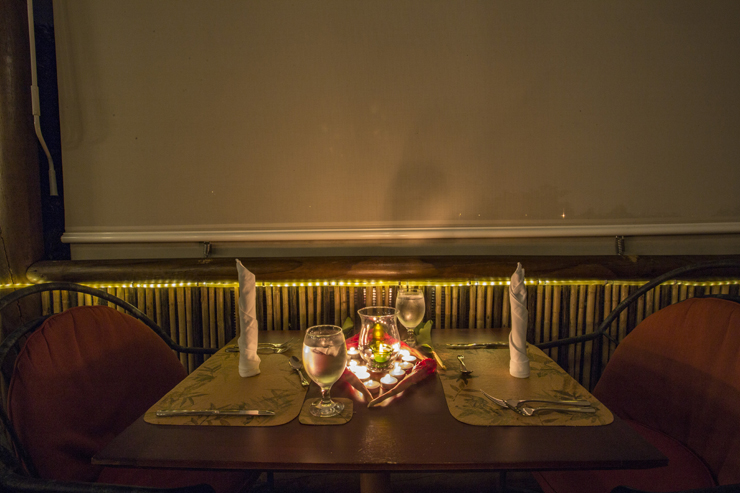 Biggest issue?
The only thing with a large bath is that it takes a long time to fill up, but definitely worth the wait.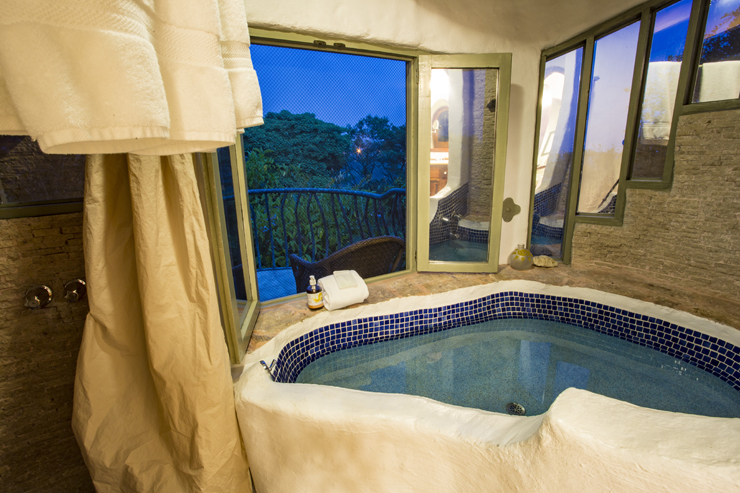 Best extras included?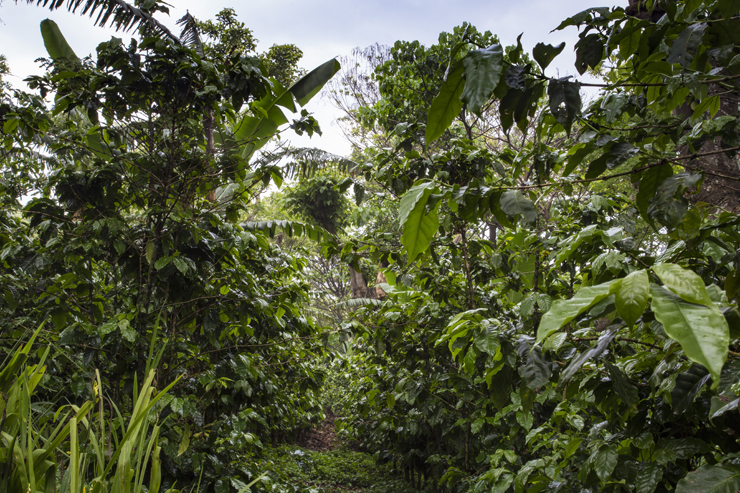 The Finca Rosa Blanca Coffee plantation is a beautifully shaded, lush plantation that we had the pleasure of exploring with our guide, Manolo. After walking over the bubbling streams and learning about the coffee plants we headed to the processing area or "Beneficio" and then to the roasting house "La Casa de Café". It was a fun and very educational tour.
Overall impression
Finca Rosa Blanca was truly a unique and wonderful experience; with so much life and character in every direction, it was uplifting. We'd recommend arriving early in the day to fit in a coffee plantation tour then relaxing in the pool (we didn't have time) before enjoying a leisurely dinner under the stars.
If you'd like to find our more about Finca Rosa Blanca visit their website here.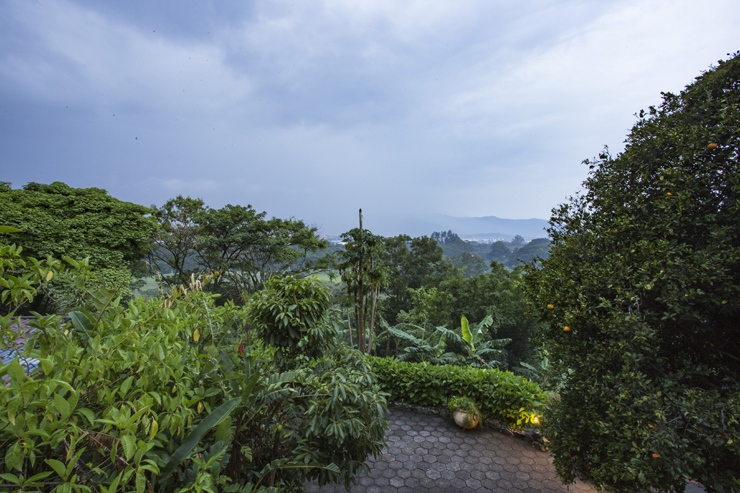 A huge thank you to Finca Rosa Blanca for hosting our stay, however our views are utterly honest and our own.
Follow the rest of our Costa Rica Adventures here.
Last modified: 13th July 2018